Meet THE TEAM
Enrique is a seasoned Lead Product Designer with more than two decades of experience developing user-centered experiences that drive business growth. Enrique has worked on various design projects, from mobile apps and websites to signage for retail spaces. He has a keen eye for detail and a deep understanding of user needs, which allows him to create products that are not only visually appealing but also functional and intuitive.

As the Director of Product Design at VTS, Enrique transformed the company's design process and championed UX principles. He led a dynamic UX team of 5+ designers and one researcher, nurturing their professional growth, boosting morale, and driving retention rates. His contributions to VTS resulted in the implementation of cutting-edge frameworks and the development of strategies and goals to meet business objectives.

Before his work at VTS, Enrique was a Product Design Lead for The Knot + The Bump, where he played a crucial role in designing and researching a UX-driven vision for the company. He led various product design efforts and successfully revamped The Bump's Q&A product, resulting in a remarkable surge in user adoption and engagement. He also spearheaded the redesign of The Knot's wedding website templates, resulting in a significant uptick in user adoption. Enrique's expertise and leadership skills have made him a highly respected figure in the design industry. His contributions to the products and experiences that people use daily have made a lasting impact.

Enrique enjoys exploring New York City and finding new restaurants in his free time. Enrique is passionate about a wide range of interests and activities related to food, such as following restaurant openings and finding hidden gems. He has a particular interest in finding good noodles and creative American fare. Enrique enjoys reading about food and following food accounts on social media. Enrique also enjoys spending time with his two boys – he believes in maintaining an excellent work-life balance. He understands that a balanced family life helps him enjoy life, manage stress, and prevent burnout at work.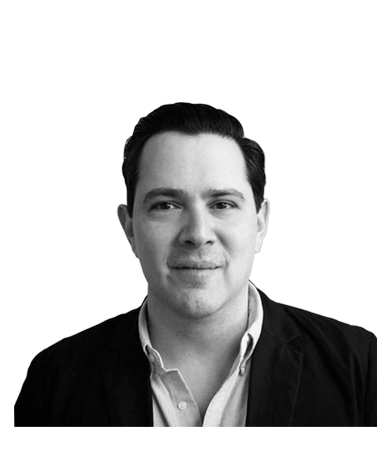 Enrique Sacasa
Lead Product Designer
"All organizations start with WHY, but only the great ones keep their WHY clear year after year. Those who forget WHY they were founded show up to the race every day to outdo someone else instead of to outdo themselves."
– simon sinek
Fun Facts About ENRIQUE
Enjoys picnics and believes they are a lost art
Founder of the NY Product Design Meetup Group
Loves retro video games (8 bit + 16 bit)
Has experience as a professional mentor
Is working on his UX certification from Nielsen Norman Group