For Private Equity Firms
Drive Alignment and Strategic Value Creation Execution with Clarity and Precision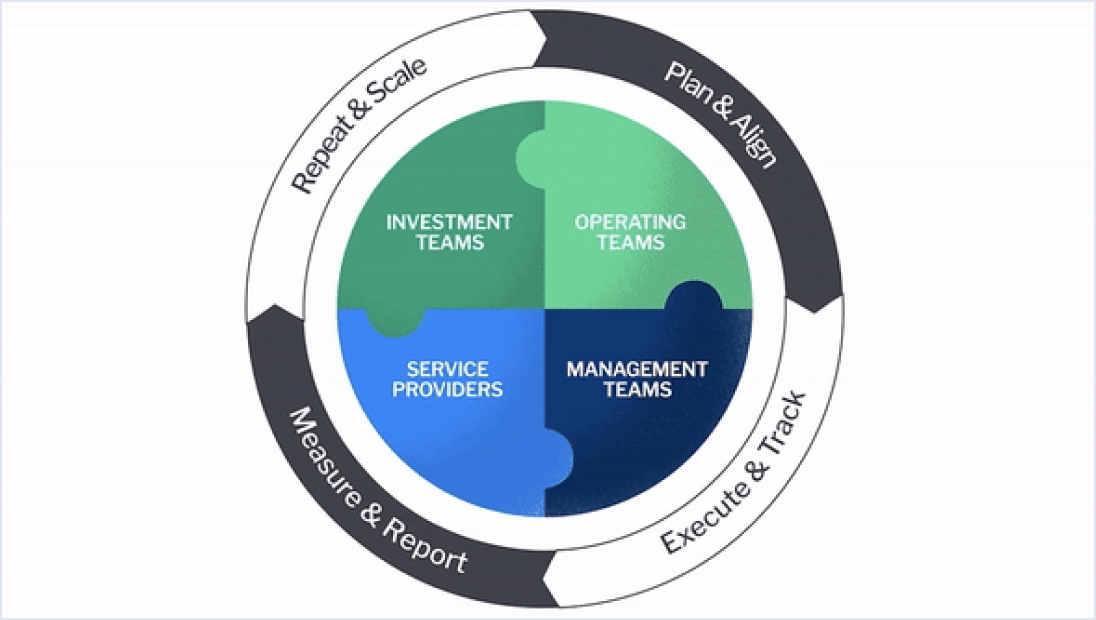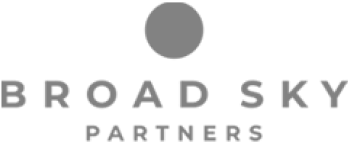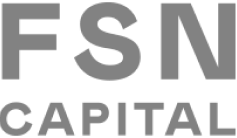 accelerated exits and maximum returns
Private equity firms are laser-focused on accelerating portfolio company value by identifying and implementing the levers that elevate financial and operational performance.

Maestro helps operating and deal teams work seamlessly with portfolio management to plan and execute value creation activities and track and report measurable results across the entirety of the investment lifecycle.

By establishing alignment, enhancing collaboration, and driving accountability among all stakeholders, Maestro leads to accelerated exits and maximum returns.
Plan with Clarity, Execute with Purpose, Drive Portfolio Value with Precision and Confidence
Plan & Align
Define Your Strategy, Build Your Plan, Achieve Alignment
Drive alignment, collaboration, and connectivity among deal teams, operating partners, and portfolio company management to ensure alignment and understanding of the investment thesis from day one. Establish accountability around and clear ownership of activities and tactics.
Execute & Track
Activate your Plan, Monitor Real-Time Progress
Deploy the fundamentals of your value creation plan with clarity and purpose. Collaborate fluidly with management teams to implement tactics and approaches while providing deal teams and LPs full visibility and transparency as strategies and activities are executed.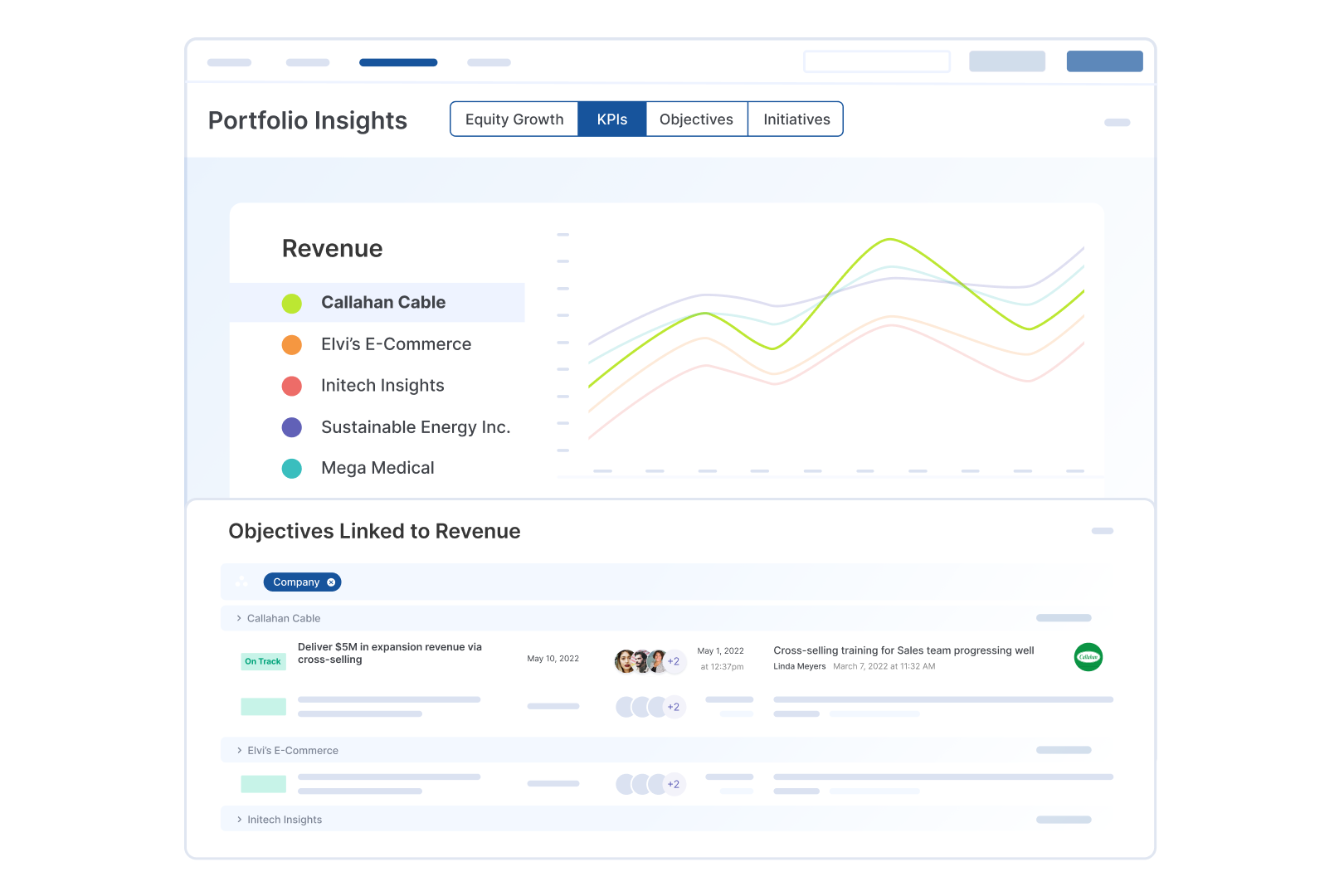 Measure & Report
Gauge your Impact, Showcase Outcomes to Stakeholders
See progress against the value creation plan in real-time. Capture and consolidate key measurement data derived from operating and management team activities. Generate streamlined, templated progress reports for deal teams, investors, and stakeholders.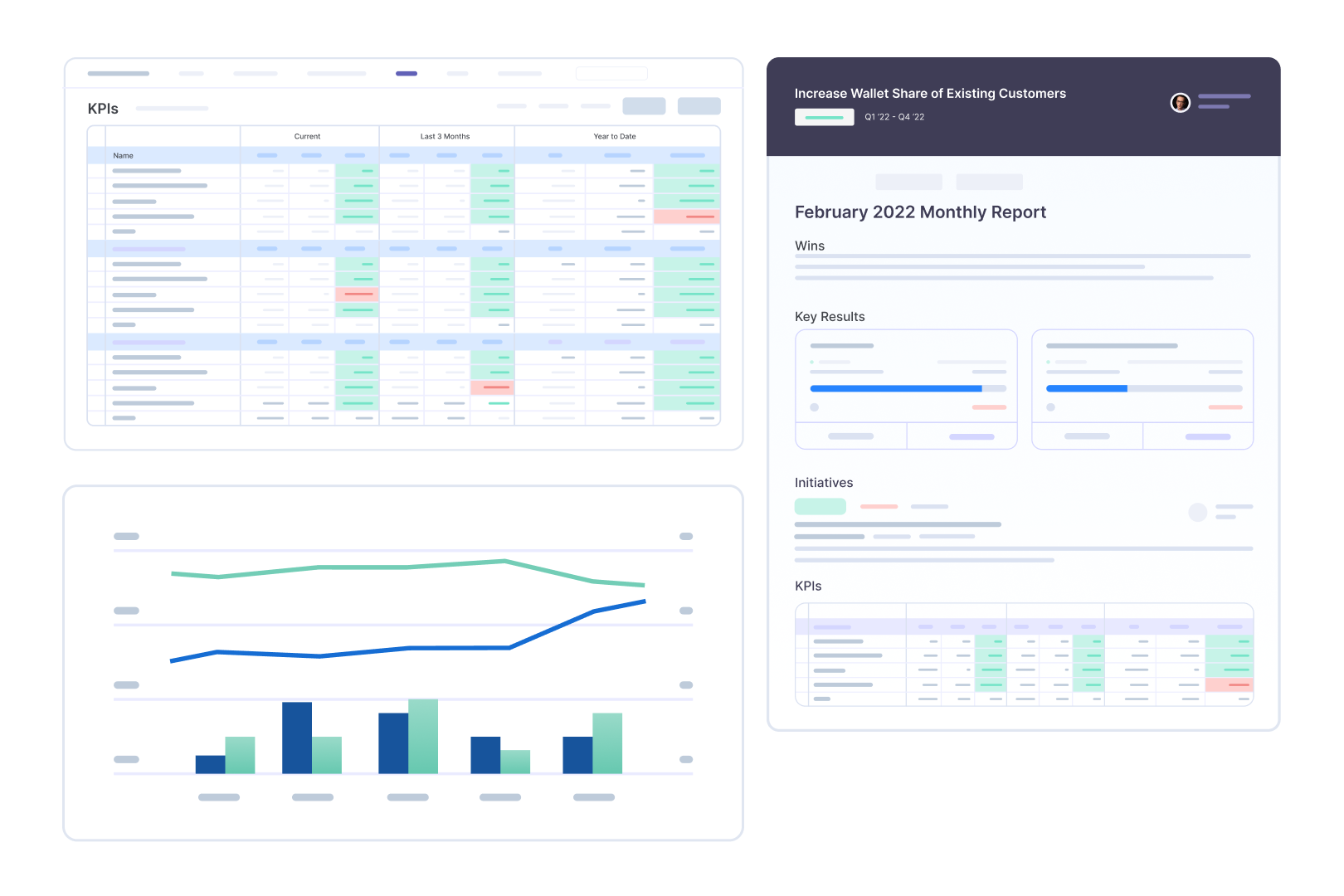 Repeat & Scale
Capture Successes, Institutionalize Winning Plays, Replicate Across the Portfolio
Memorialize successful and repeatable value-creation wins for incorporation by deal and operating partners into future value creation plans. Formalize approaches that worked into playbooks, KPI templates, and other resources accessible to your peers in the Knowledge Hub.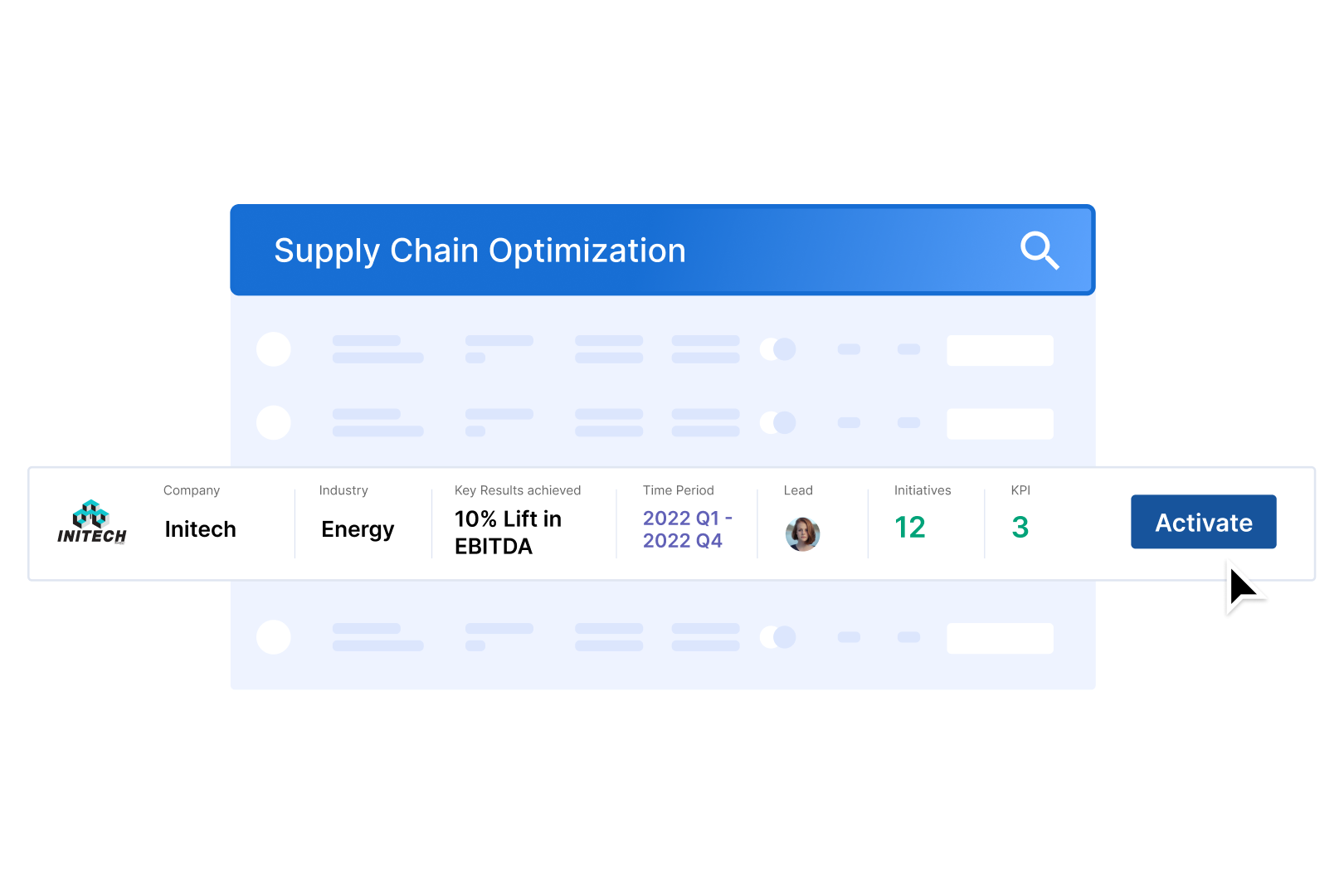 A Single Source of Truth for Value Creation
See How it Works For Portfolio Companies

Manage Your Investments
See the real-time health of your portfolio companies by tracking progress against financial and operational KPIs as well as qualitative value levers.

Use Time More Wisely
Export views of your data to PowerPoint or Excel formats with one click to create unique presentation content for portfolio reviews or board meetings.

Identify Issues Sooner
Track leading indicators and flag potential issues sooner to enable earlier intervention, regain alignment, and ensure value creation plans remain on track.

Replicate Success
Capture and memorialize successful strategies, processes, and approaches that can be replicated across the existing portfolio and incorporated into future investment theses.

Achieve Greater Alignment
Enhance collaboration and visibility among deal teams, operating partners, management teams, and consultants with streamlined workflows and a single source of truth.

Improve Outcomes
Boost performance and generate higher valuations for all stakeholders by tracking management team performance and engaging and optimizing all value creation levers.
Powering More Than
Value Creation Initiatives
See the Difference
Plan & Align
Other Solutions
Inconsistent value creation planning and absence of true alignment and collaboration between sponsor and management teams

Strategy
Enhanced alignment and clarity among all teams around strategy, tactics, ownership, and success measures
Execute & Track
Other Solutions
Lack of ownership and understanding of desired outcomes among team members with limited ability to gauge status of projects

Value
Track progress of strategic initiatives seamlessly, leading to increased accountability and flawless execution of the value creation plan
Measure & Report
Other Solutions
Data manually inputted into Excel spreadsheets, reports and documents shared via email, and presentations recreated for each meeting

Efficiency
Automated data flows powers a single source of truth on KPIs, saving countless hours spent data wrangling and developing unique content
Repeat & Scale
Other Solutions
Lack of transparency and documentation around successful strategies and tactics, leading to minimal sharing of best practices

Success
Value creation success stories are captured in a structured manner, enabling repeatability across the portfolio
Argonaut approaches each of its investments as a partnership with the seller, and immediately recognized Maestro's strengths in helping its portfolio partners grow their companies' top and bottom lines. Within weeks of launch, the Argonaut operations team had Maestro up and running, using it to craft detailed value creation journeys and to track KPIs tied to investment objectives.
Brian Green
Vice President, Argonaut Private Equity
Maestro has become an invaluable platform used across our organization to seamlessly organize, measure, and track value creation initiatives across the enterprise.
Andrew Cisneros
VP of Strategy, Channel Control Merchants, LLC
With value creation at the core of our approach, we had no choice but to make this software package the heart of our technology roadmap –> PE 2.0
Sander van Woerden
Founding Partner, Lexar Partners
Schedule a Product Briefing
Serving the world's premier private equity firms and their portfolio companies, with offices in New York City and Boston.
Eager to Learn More?
Download our brochure to learn more about how you can accelerate value creation at your firm