Meet
Maestro
Fulfilling a Critical, Unmet Need in the PE Investment Lifecycle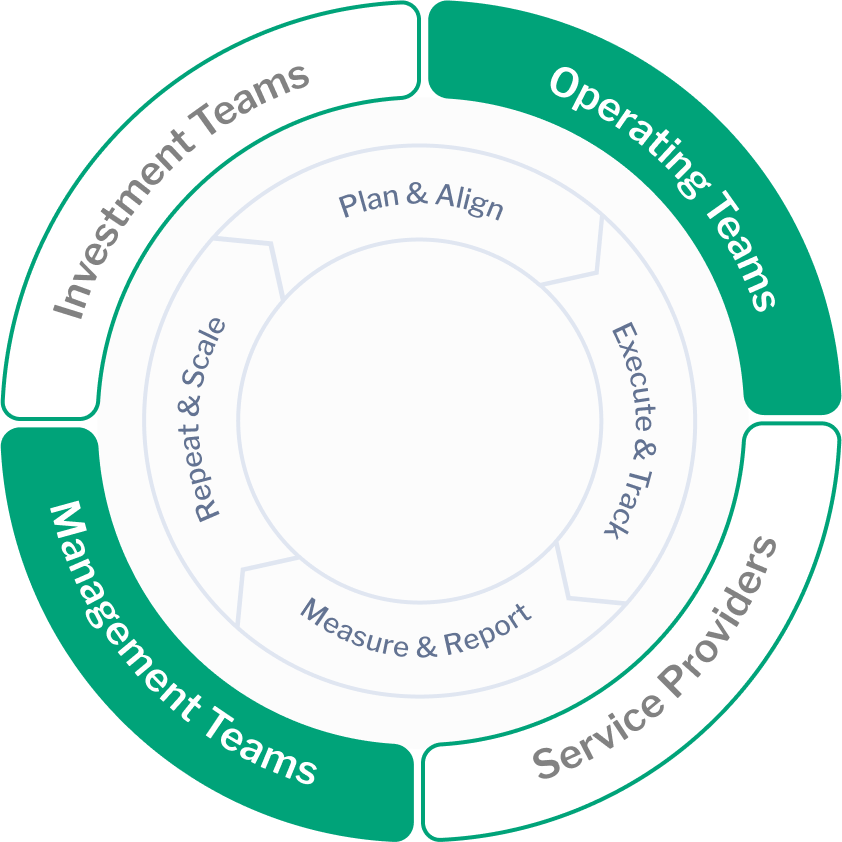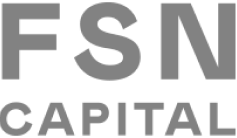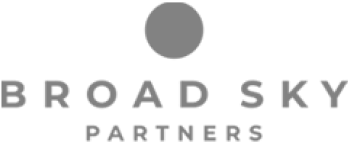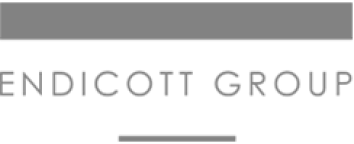 MEET MAESTRO
Advancing Workflows Through Technology
Maestro offers the tools and capabilities PE sponsors and PE-backed companies can use to collaboratively execute the value creation plan and accelerate stronger returns. Learn more about our wide range of features, all built exclusively for PE, available within Maestro to support all phases of value creation.
Plan & Align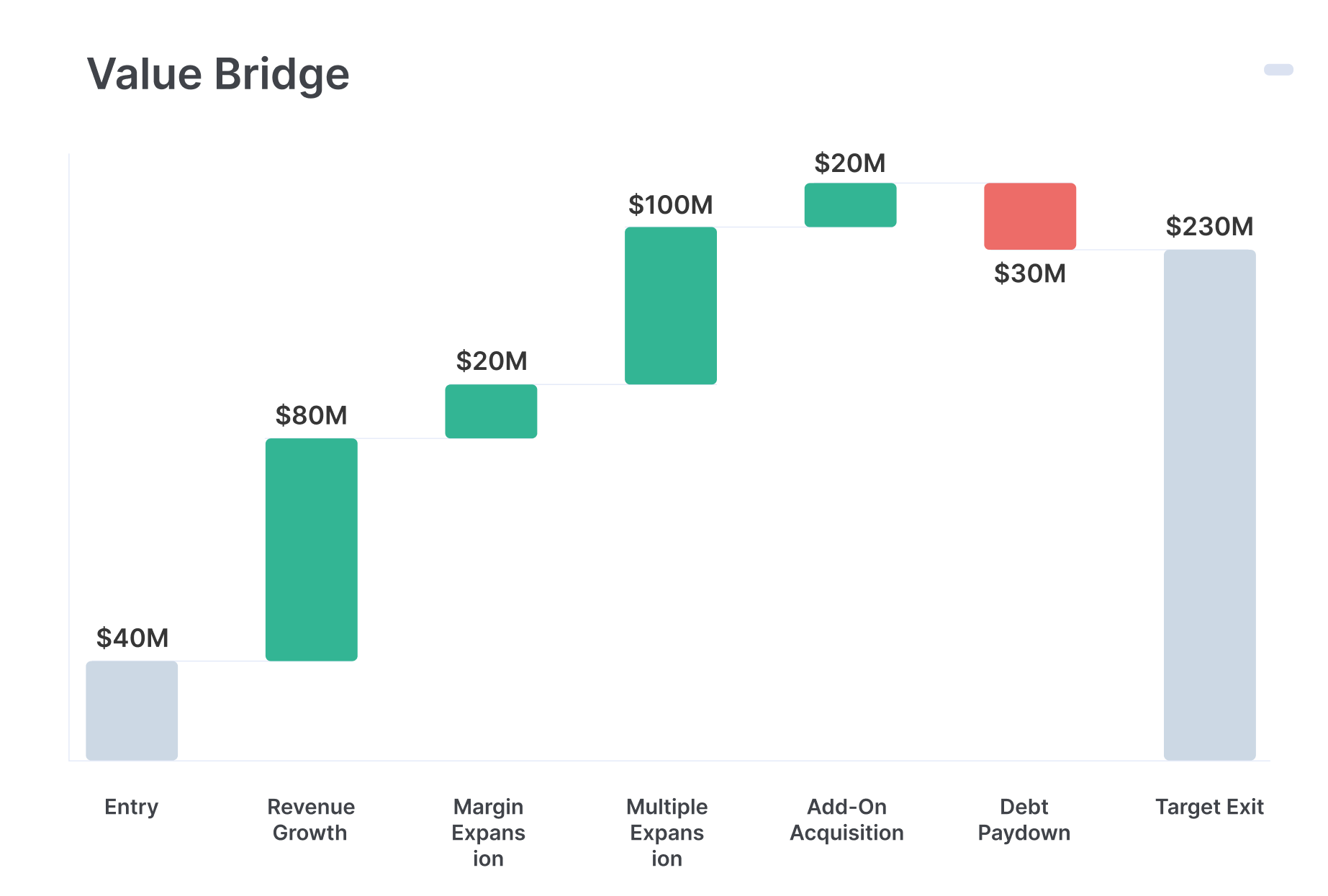 Visualize your Investment Thesis
Value Bridge reveals annual and long-term progress against exit plans.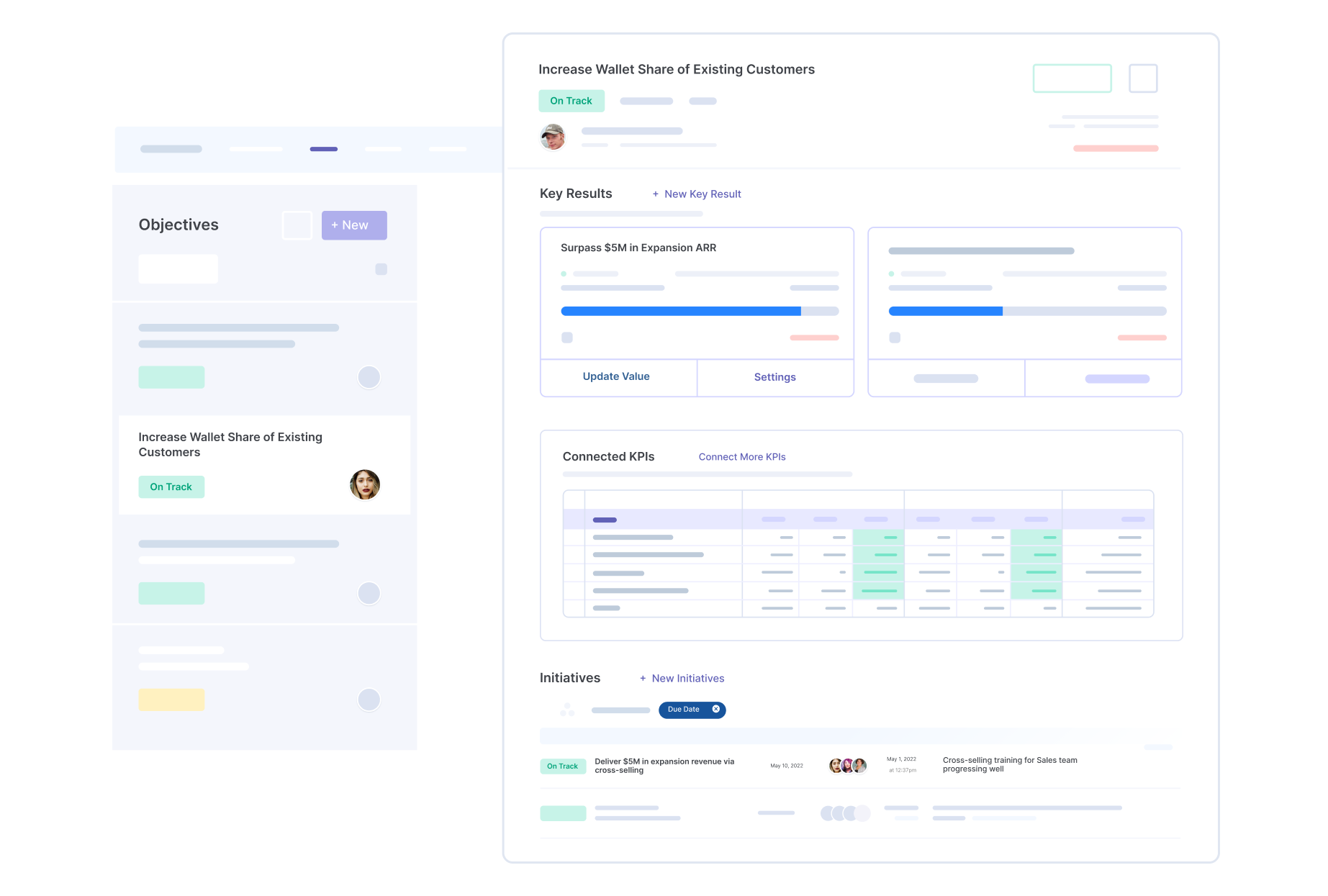 Manage All Value Creation Objectives in One Location
Establish, align, and monitor plan priorities.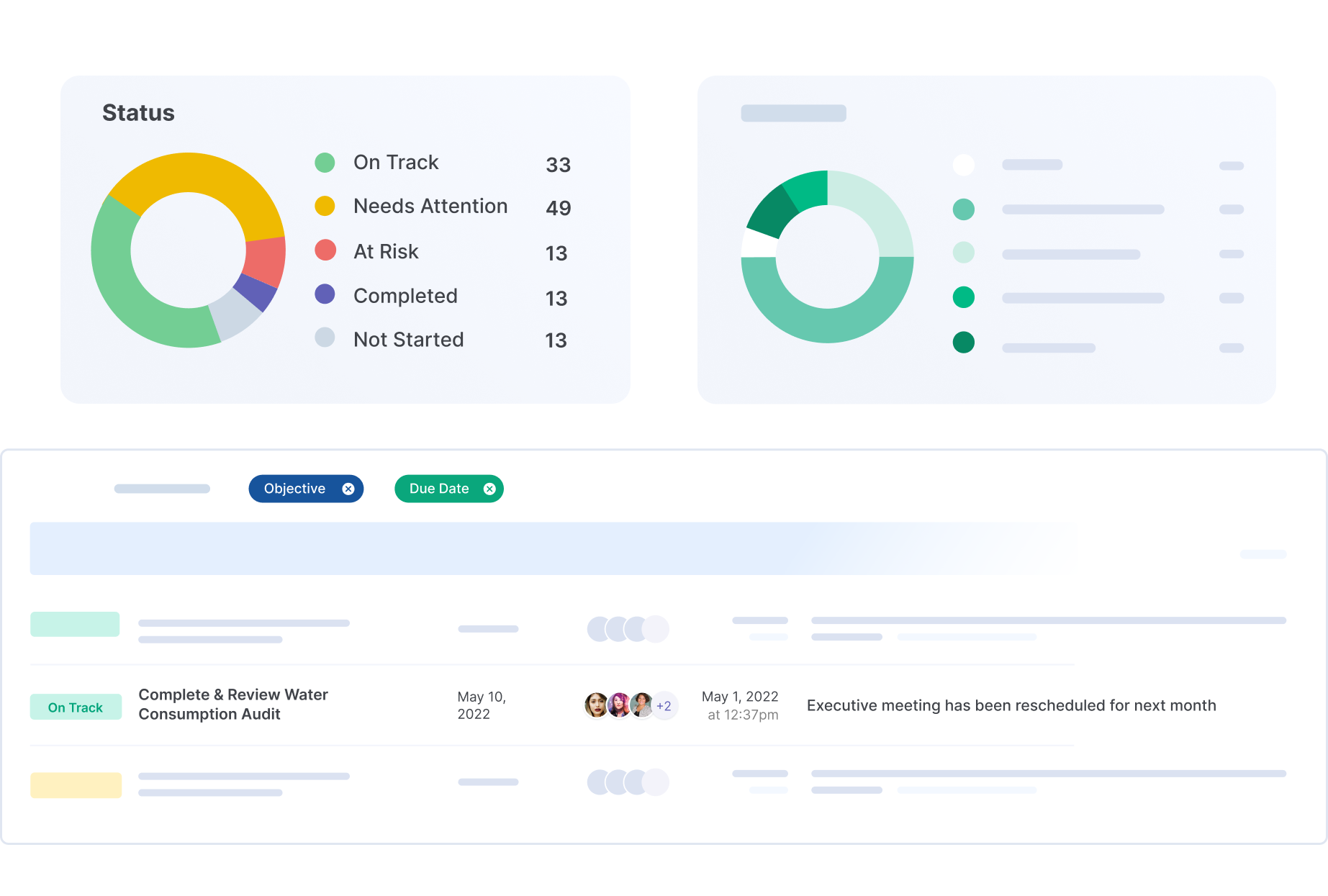 Align Teams Around Initiatives
Ensure all stakeholders understand responsibilities and how strategy is being operationalized.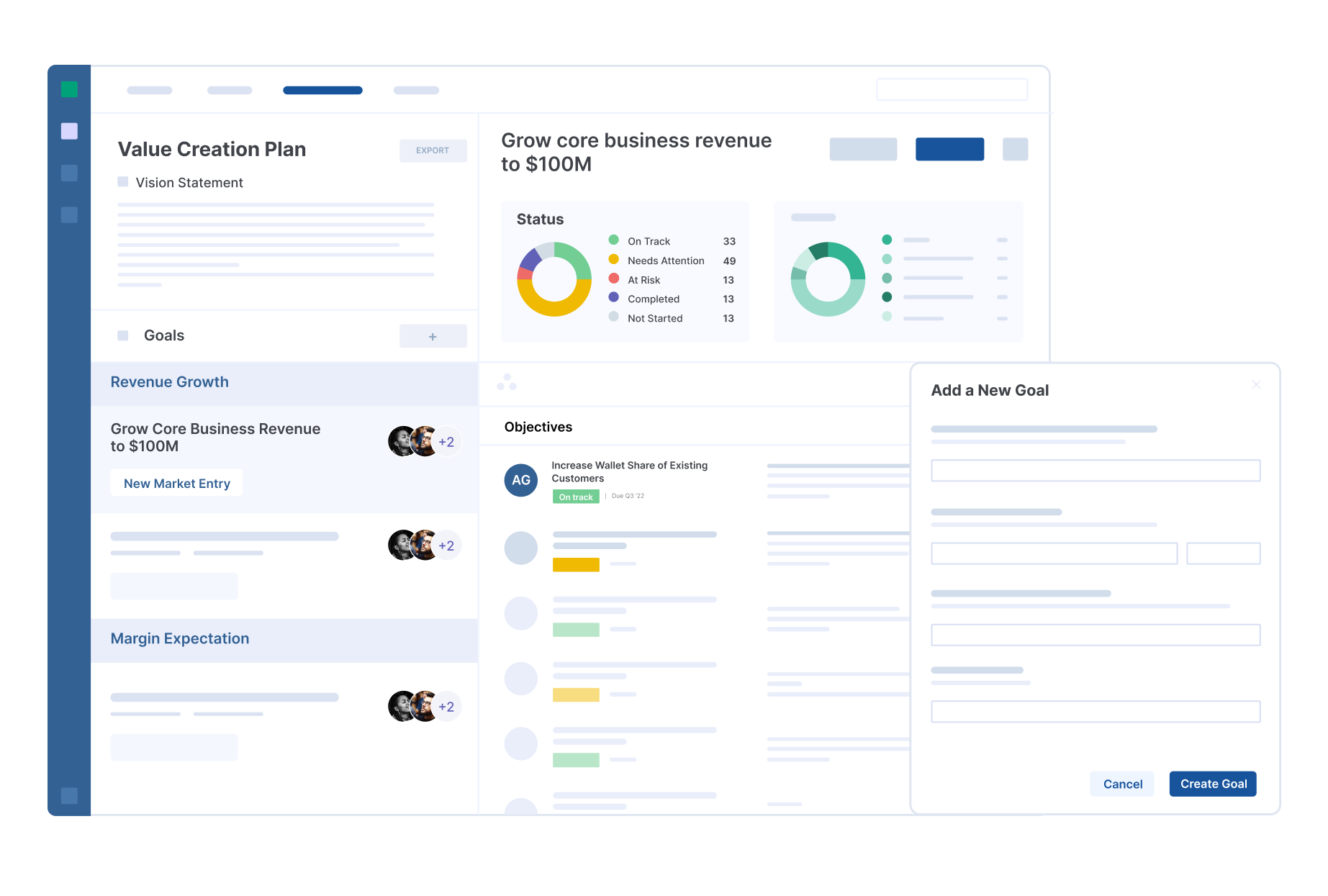 Identify the True Drivers of Equity
Track value levers to understand which strategies are propelling portfolio growth.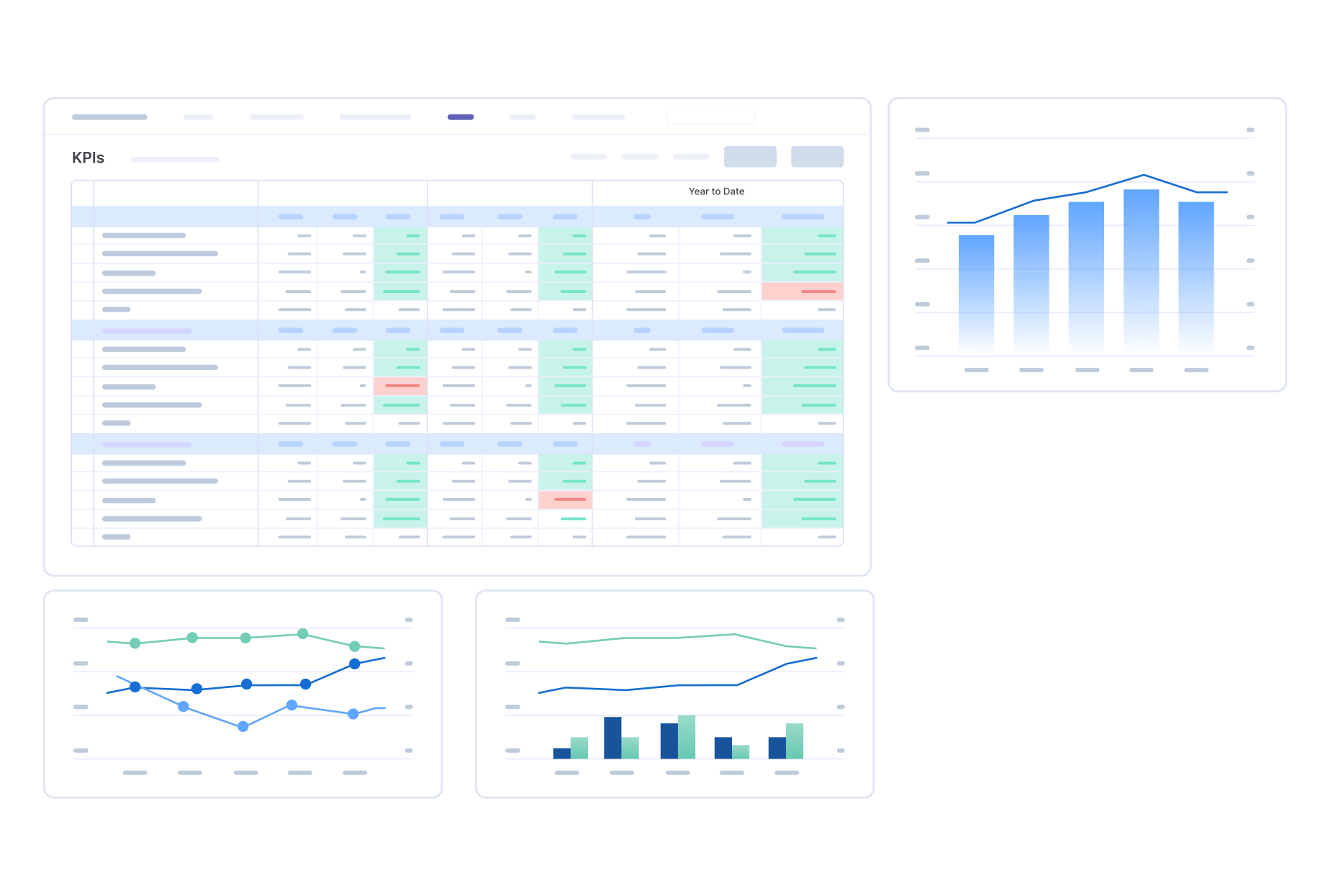 Understand Real Time Value Creation Progress
Access a singular and centralized view of all financial and operational metrics in real-time.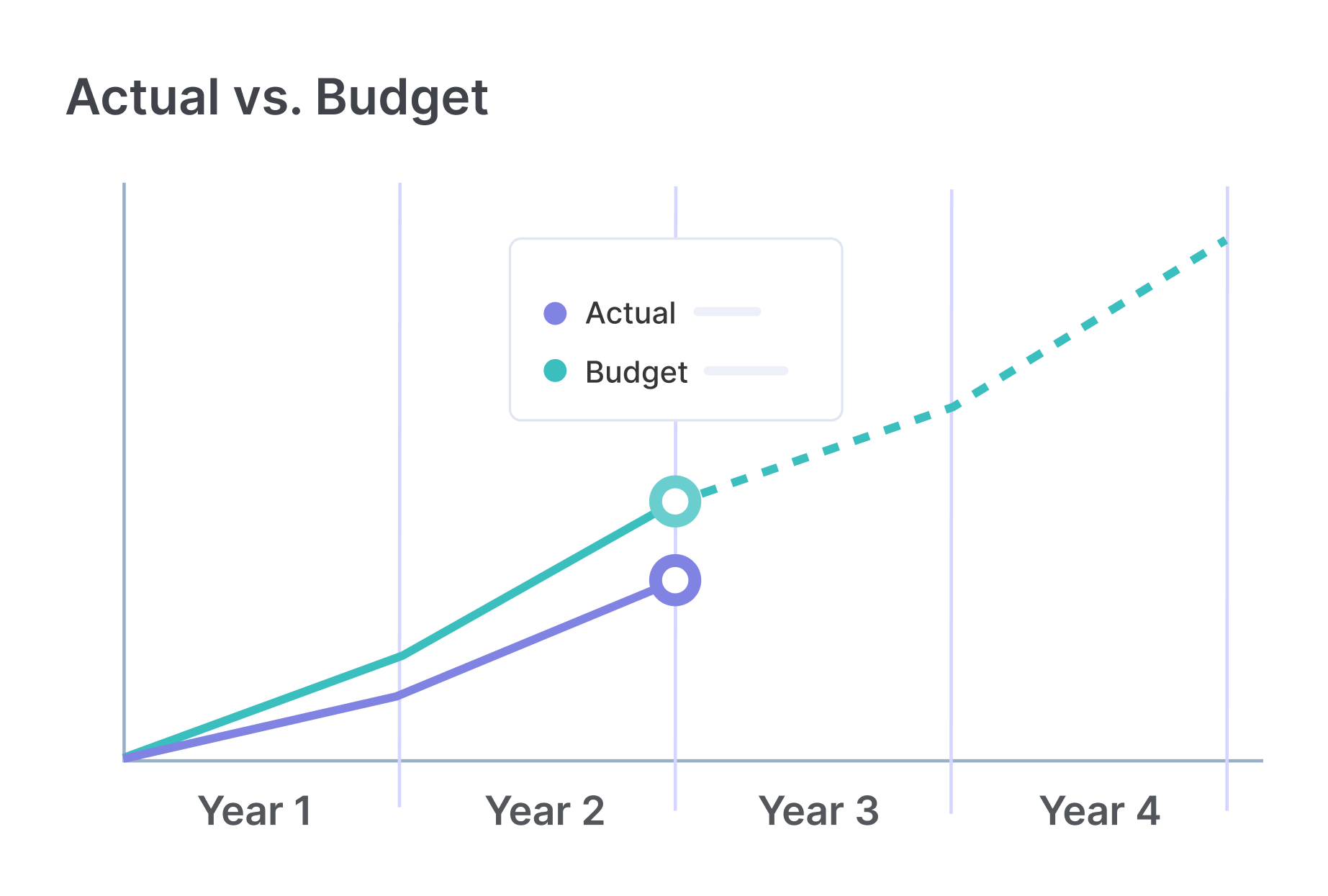 Stay on Budget
Map multiple scenarios to better manage budgets and meet operating forecasts.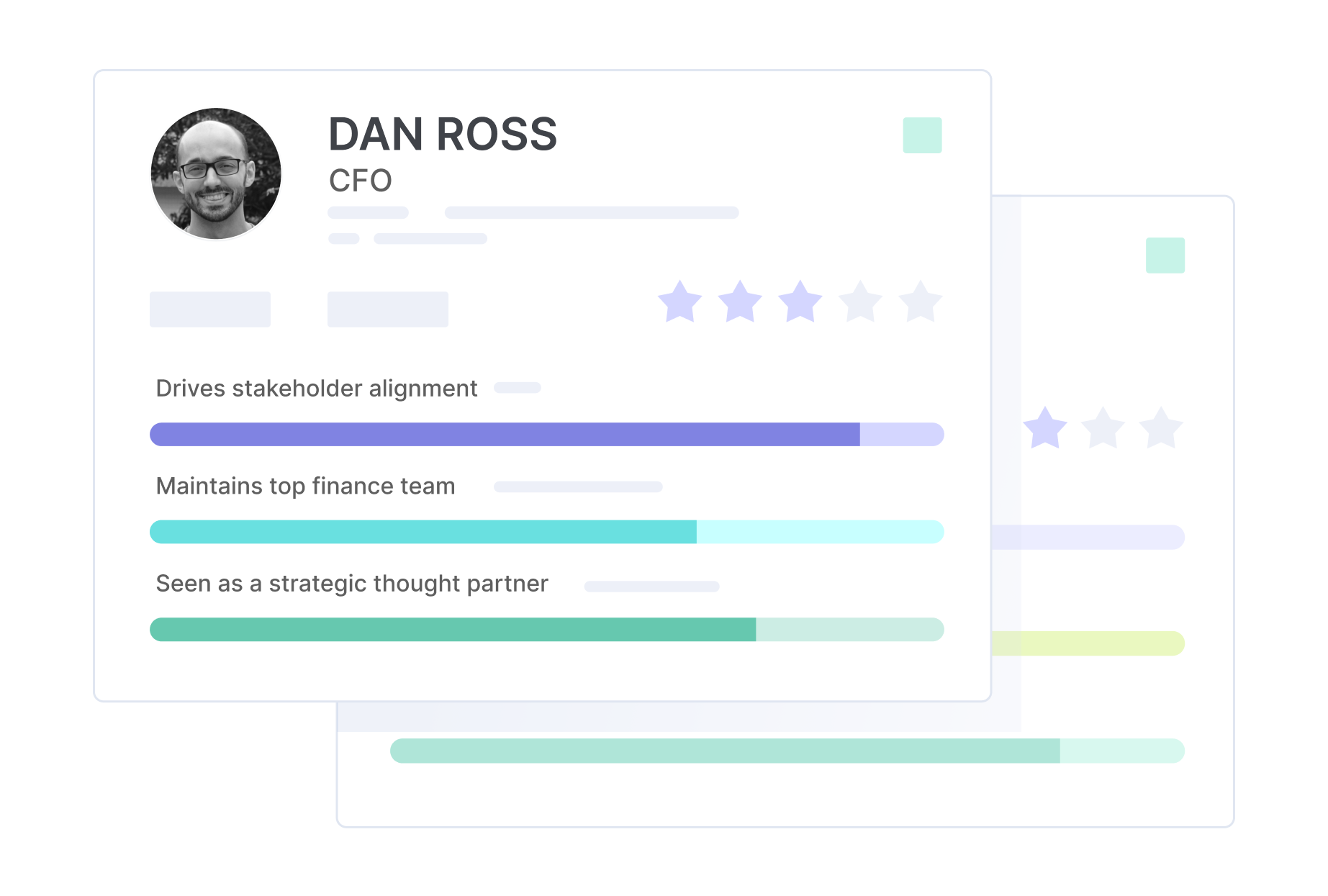 Enhance and Formalize Talent Assessment Processes
Establish a consistent approach for talent management, reviews, and monitoring performance trends.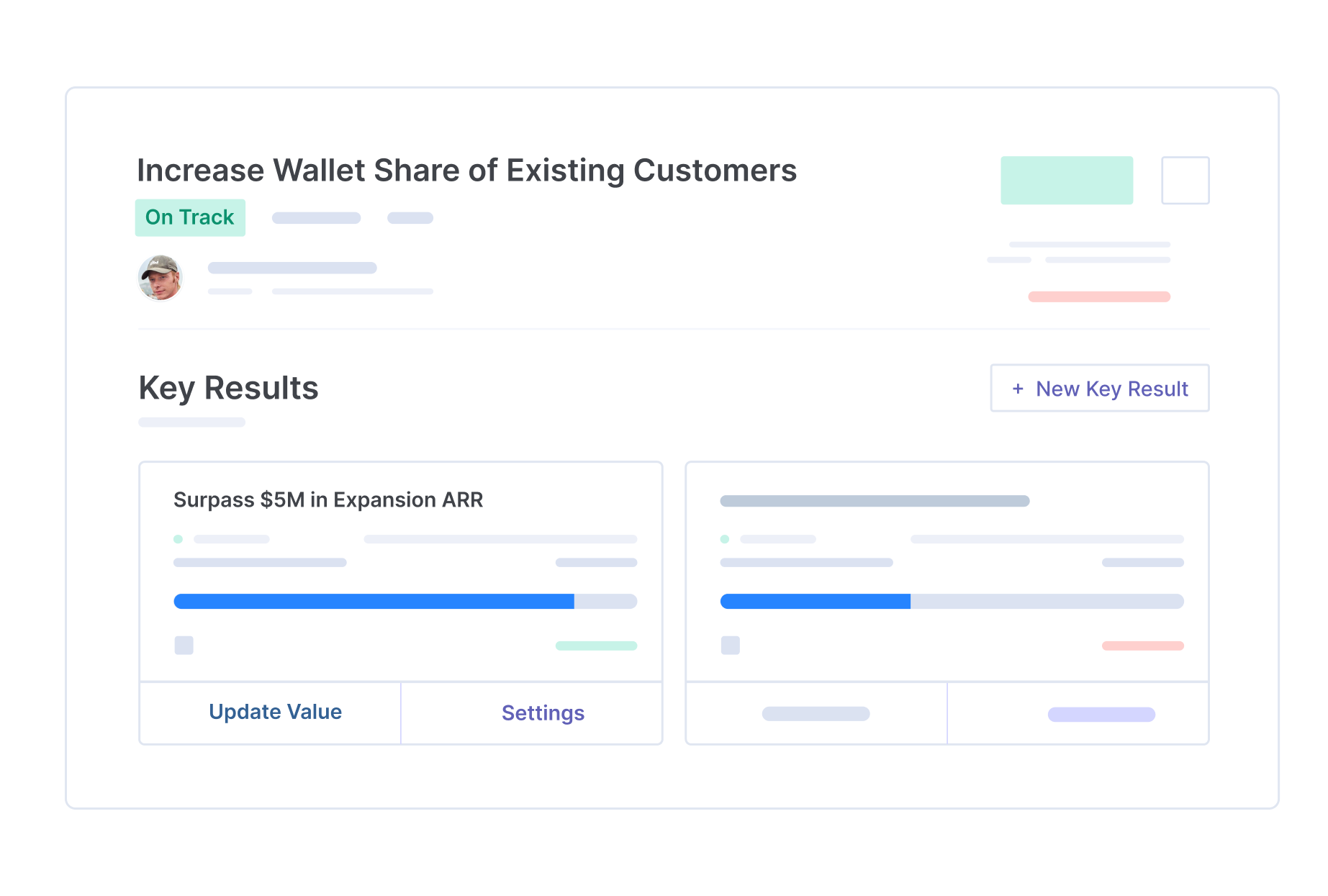 Establish Goal-Oriented Frameworks
Define and track measurable individual and portfolio-wide OKRs.
Execute & Track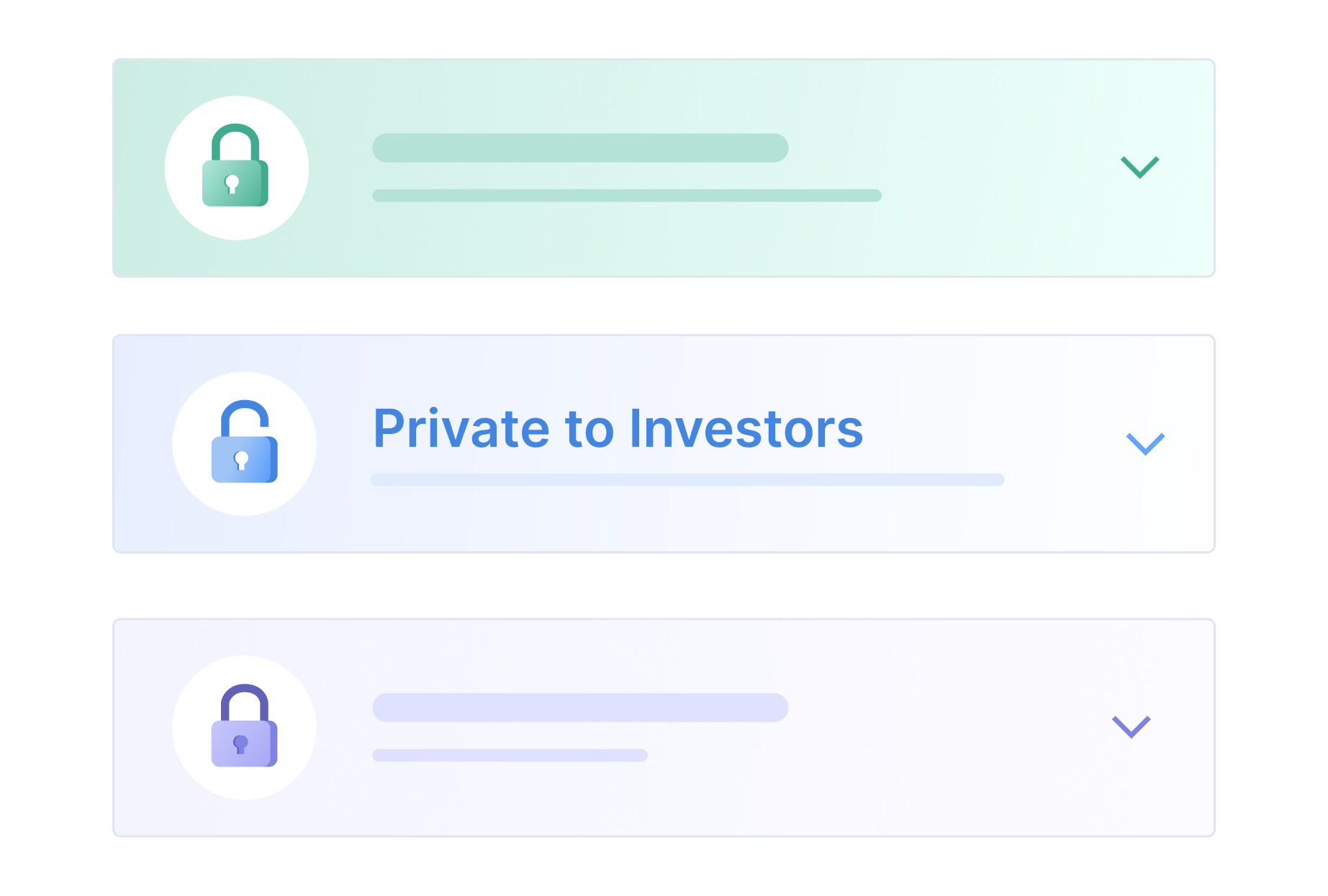 Tailor and Control Access to Plan Detail
Protect sensitive information by ensuring team members can access only what is needed to execute their part of the plan.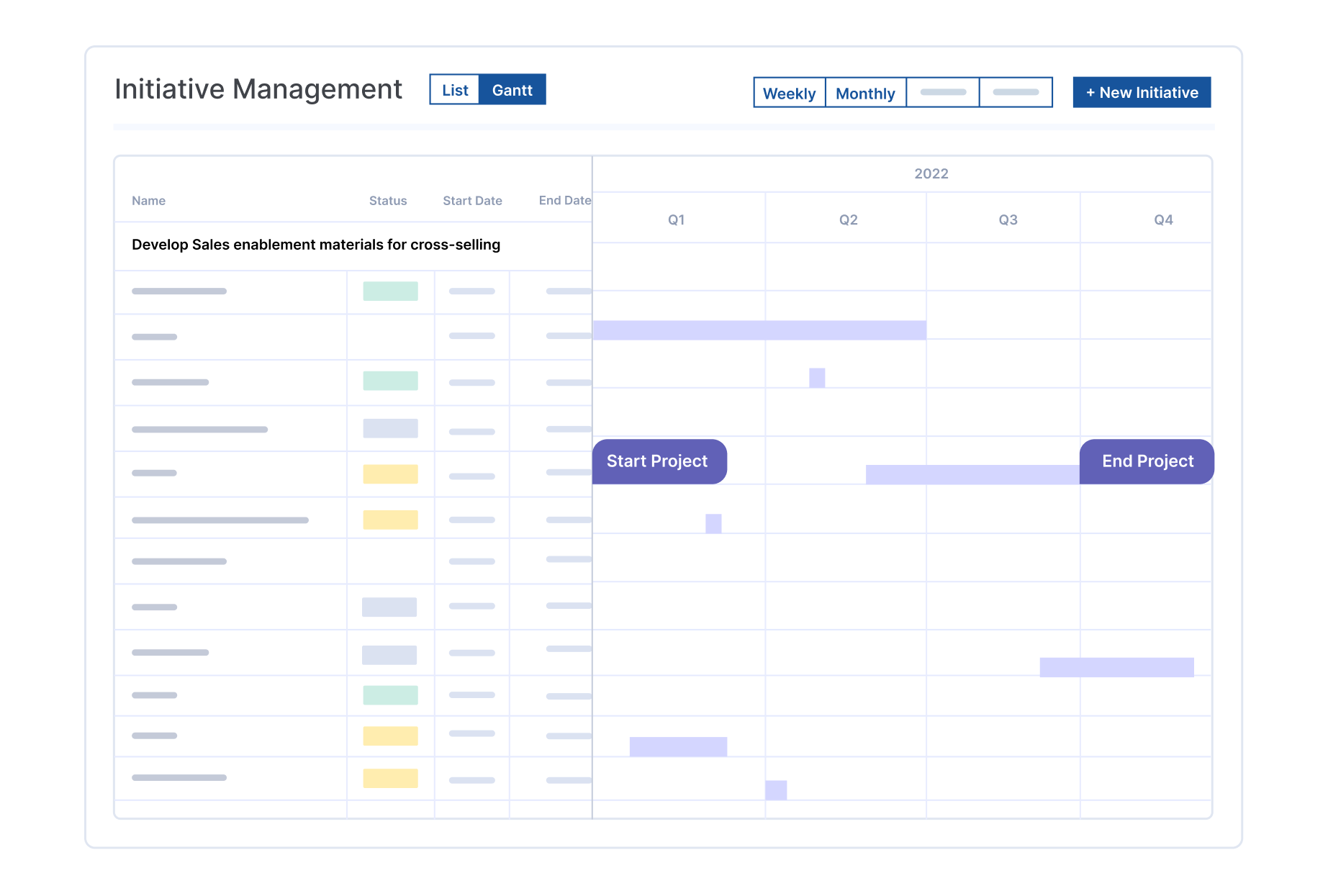 Visualize Project Timelines with Gantt Charts
See progress and manage dependent, overlapping, and unscheduled tasks.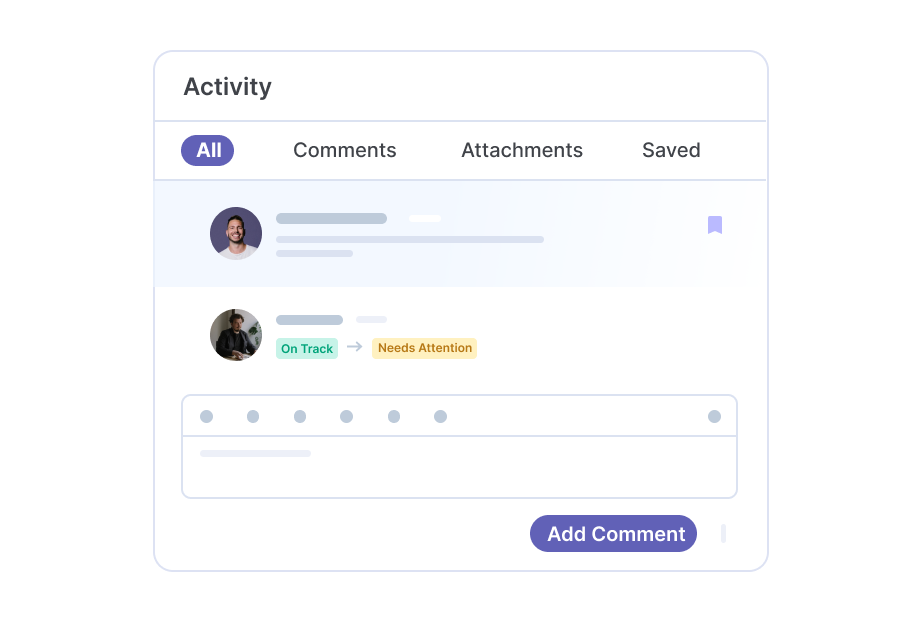 Stay Informed with Email and In-App Notifications
Receive time-sensitive alerts related to assignments, deadlines, invitations, or anything in need of immediate attention.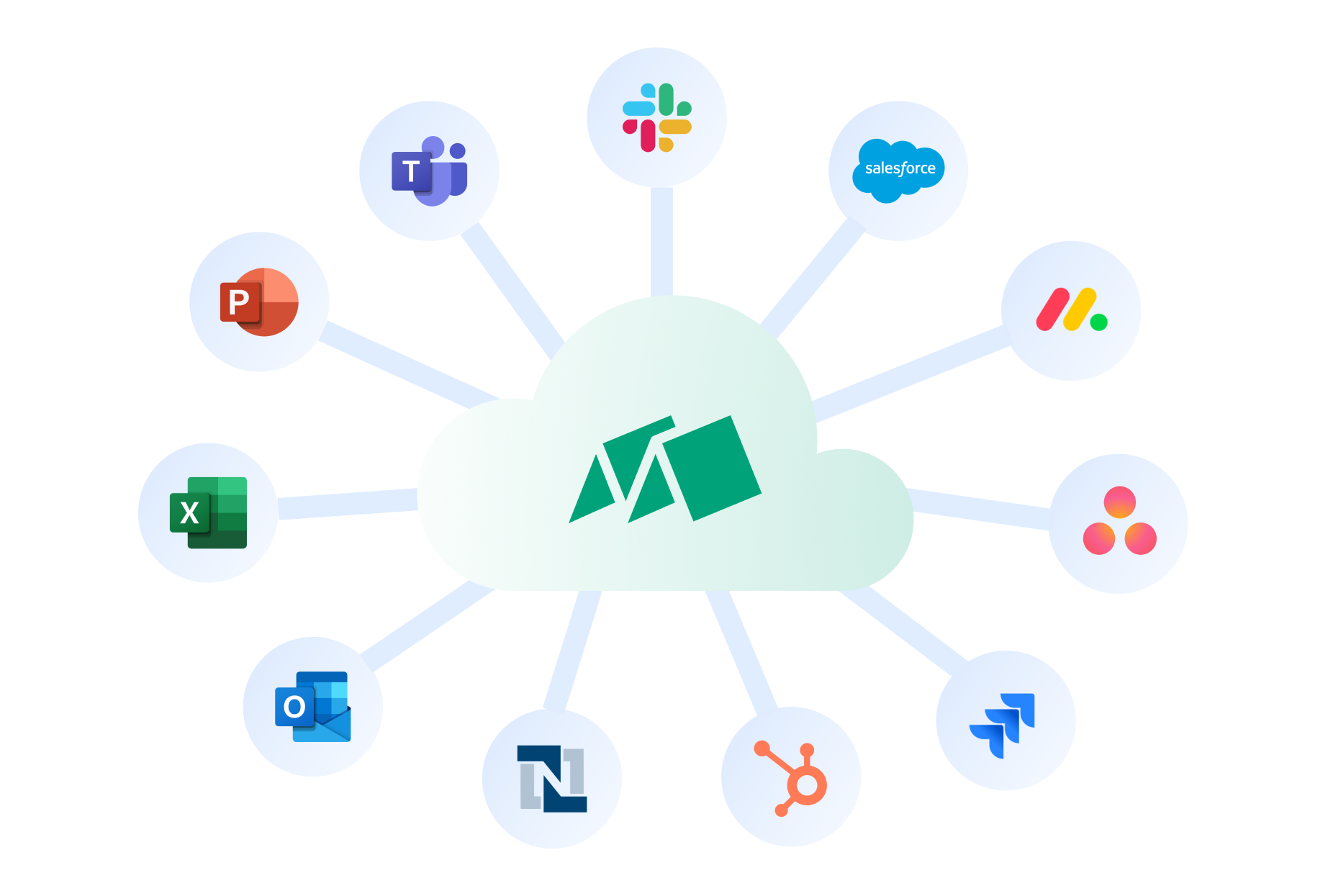 Access all Workplace Tools in One Place
Integrate collaboration and communications tools into one easily accessible, centralized platform.
Measure & Report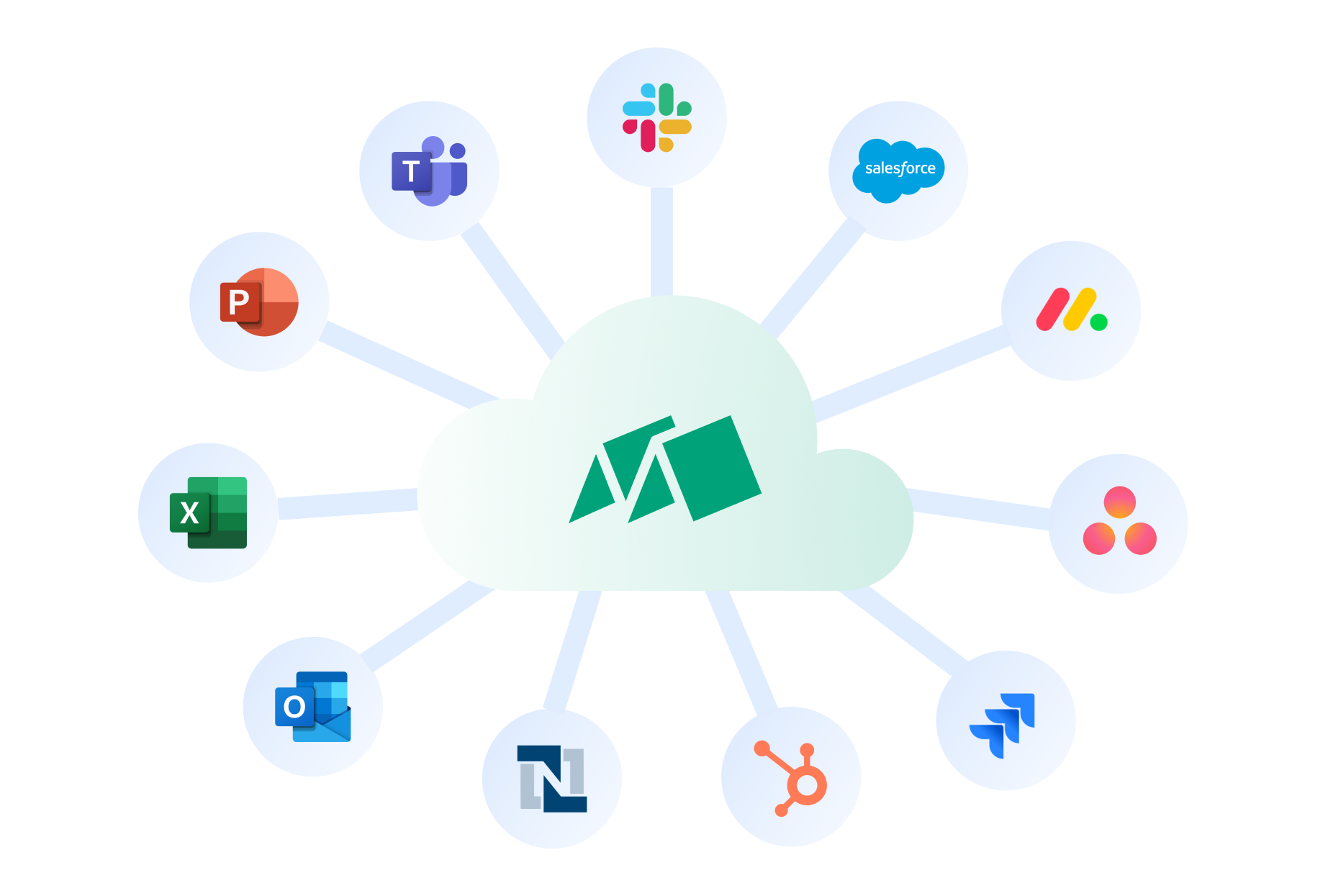 Integrate All Data Assets in One Location
Gain greater insights into value creation progress with a singular view of disparate data sets.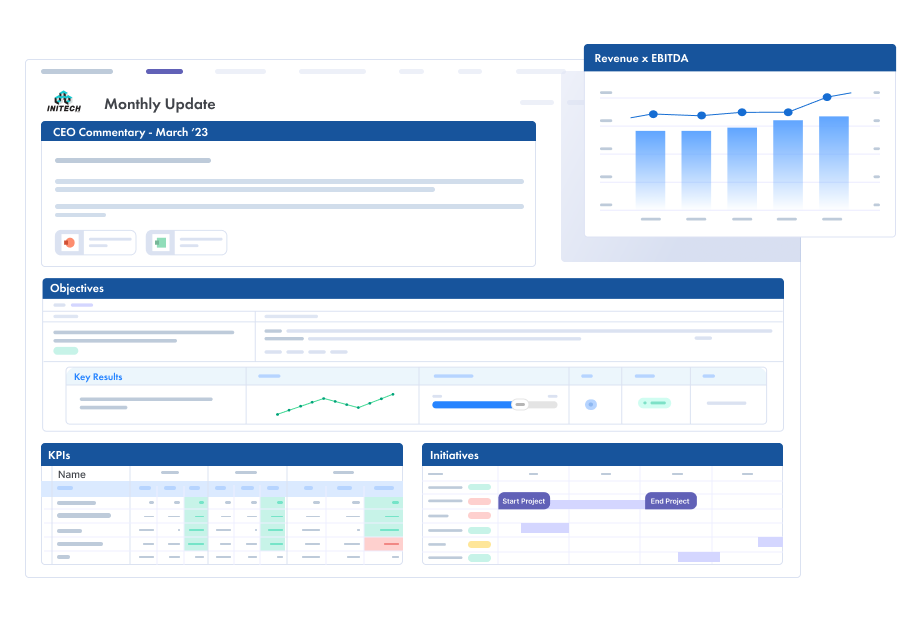 Create Personalized dashboards
Access curated and presentable portfolio data within customized templates.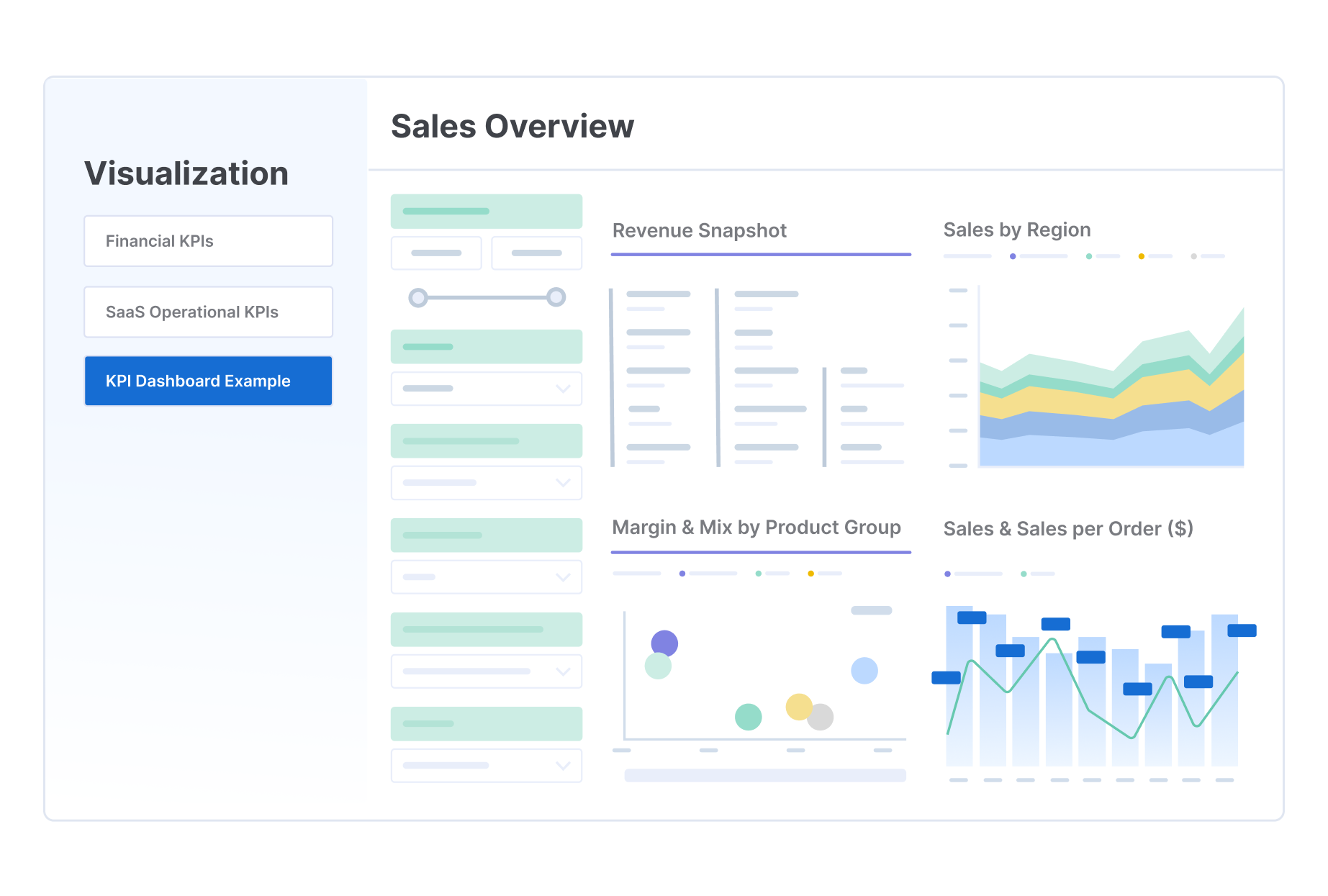 Integrate with your customized power bi dashboards
Analyze the impact of your value creation plan.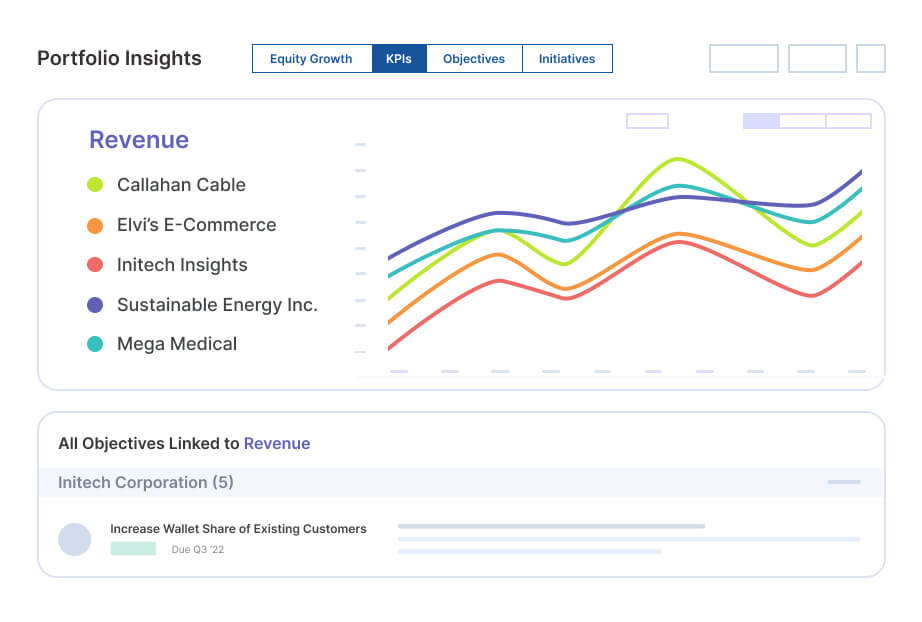 View Multi-Dimensional Insights
Maintain a high-level view of all value creation priorities, assignments, and impacts of actions across the portfolio.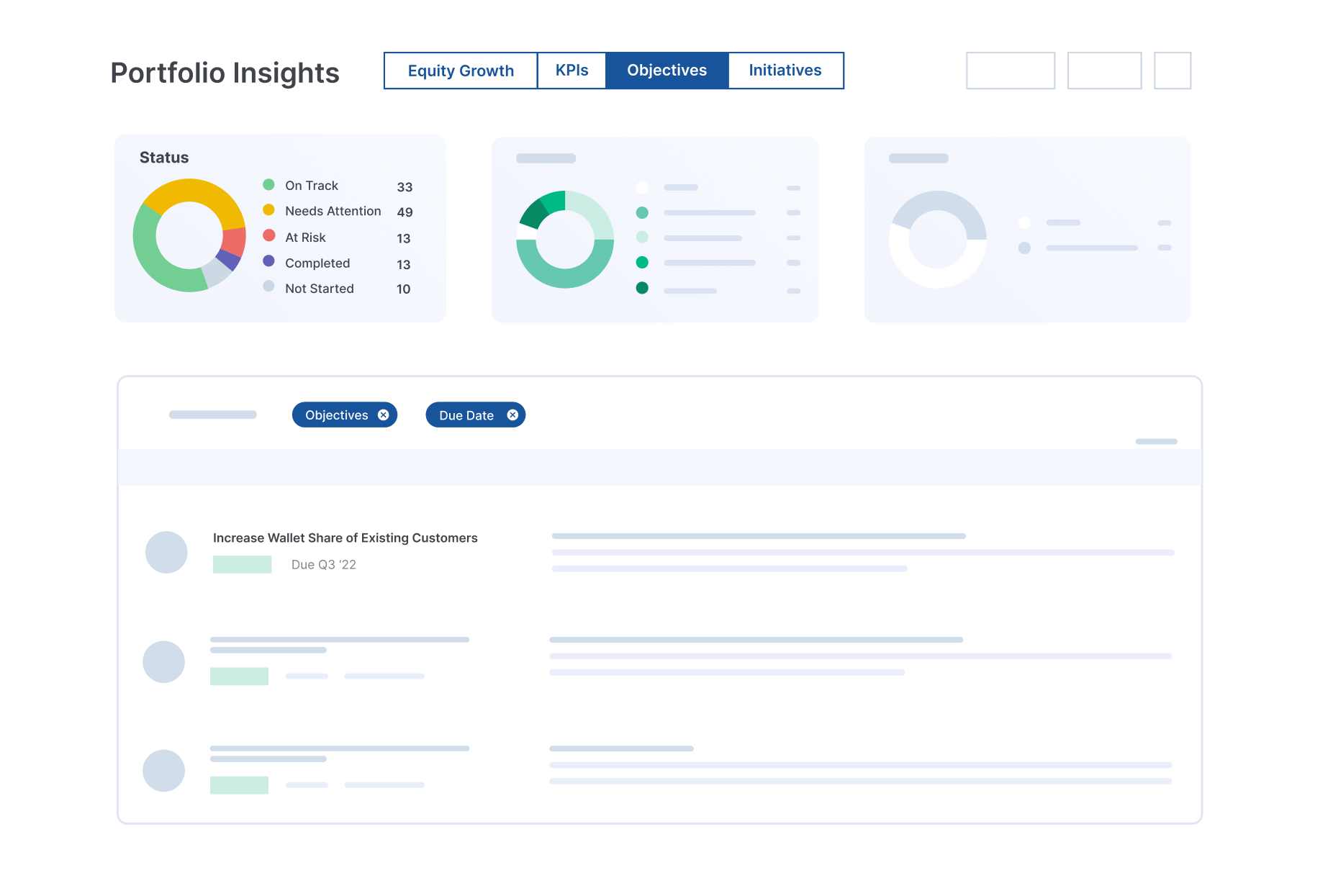 Monitor Progress Against Objectives
Flag areas across the portfolio and within individual companies in need of time and attention.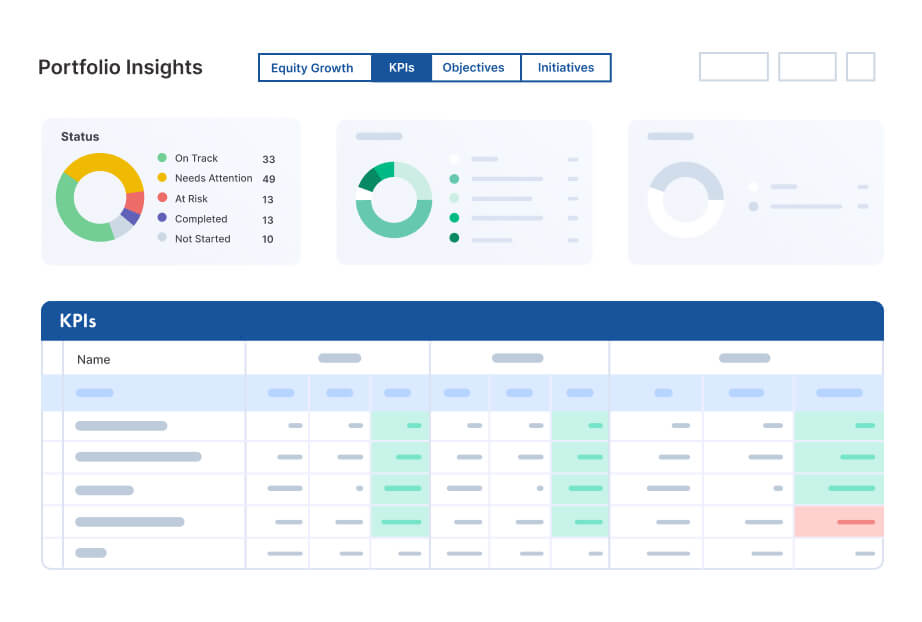 Determine if KPI Needles are Moving
Capture insights and monitor portfolio team progress against key metrics.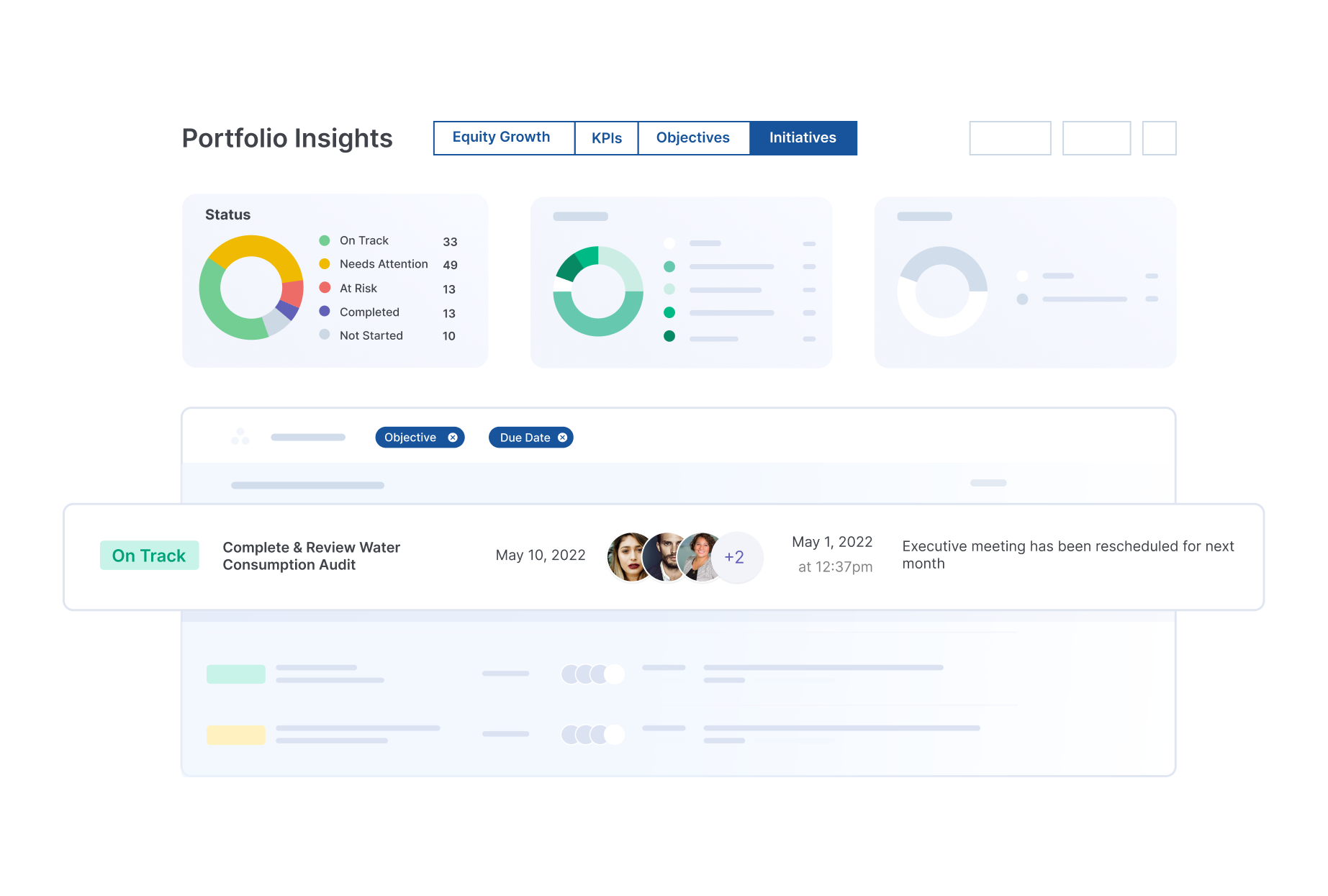 See Status of Initiatives in Progress
Gain greater visibility into tactical actions underway within individual companies.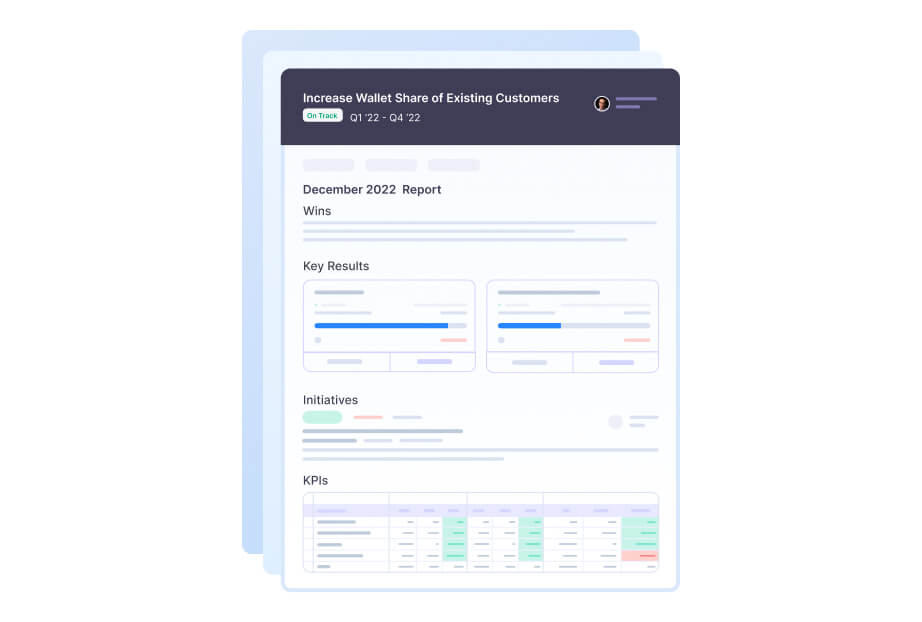 Create Presentation Materials with Ease and Simplicity
Seamlessly generate reports in Excel, PDF, and PPT with a single click.
Repeat & Scale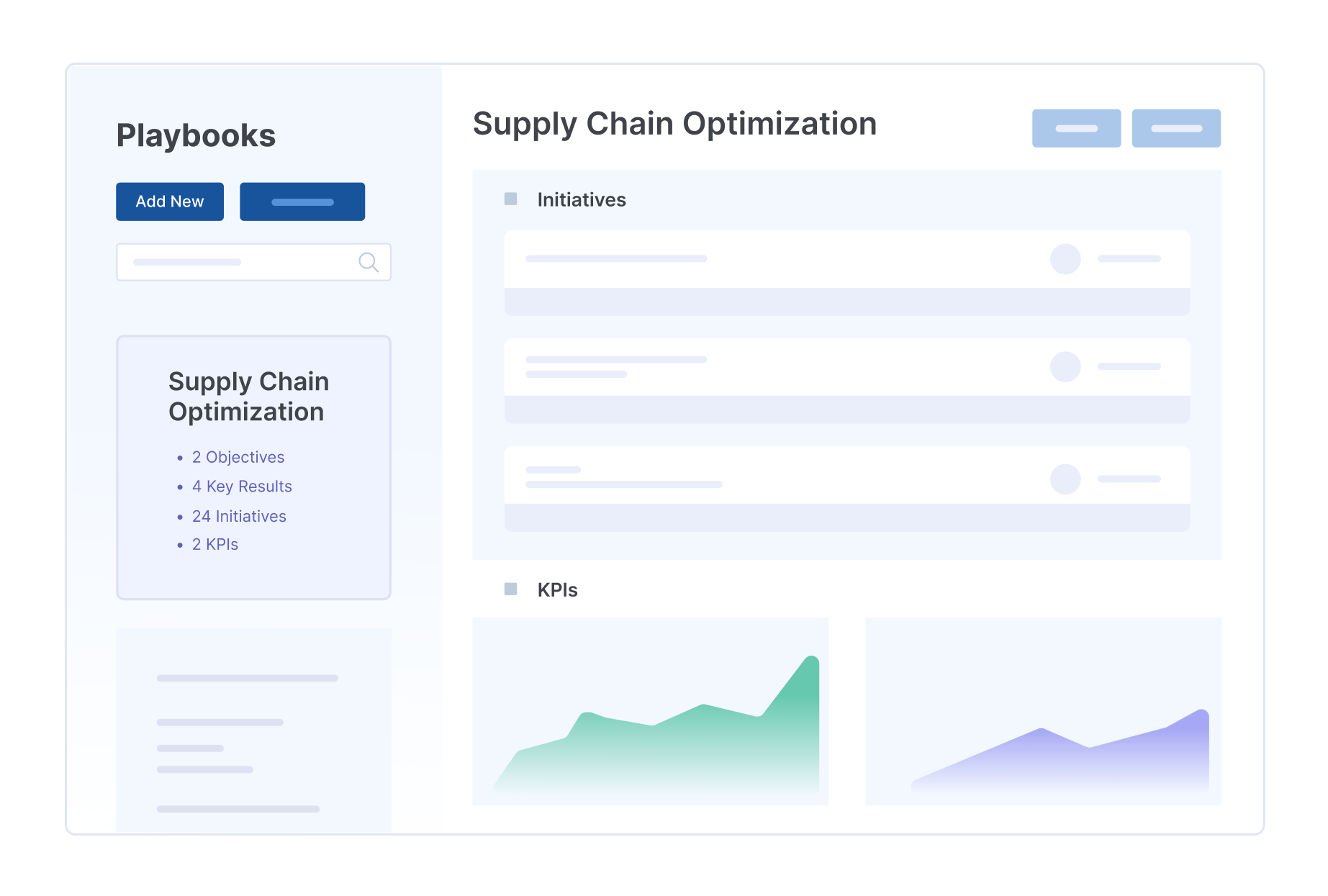 Capture Shareable, Repeatable Best Practices
Store playbooks, institutionalize knowledge, and replicate successful value creation strategies.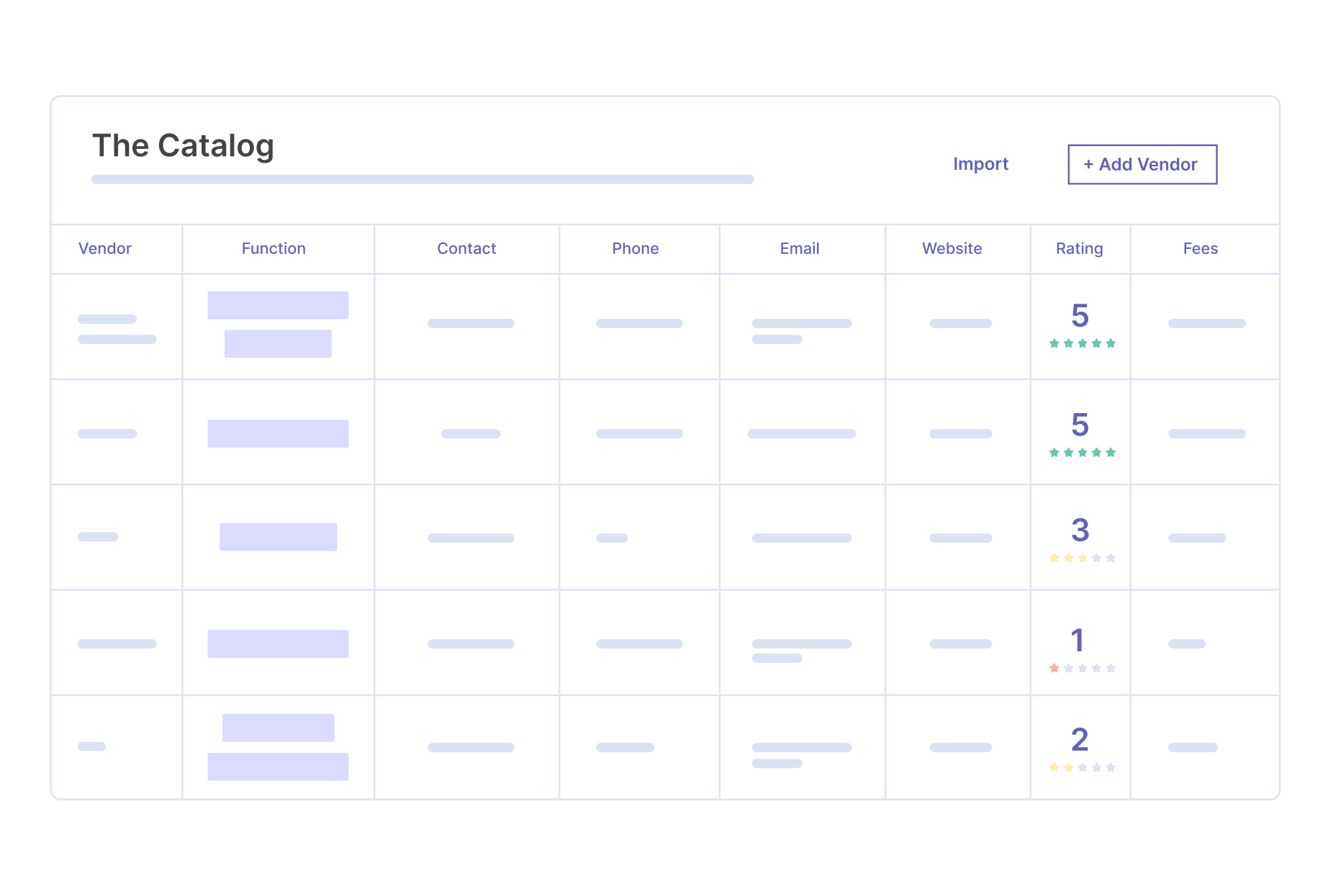 Share Catalog of Resources
Give colleagues and teams access to your repository of proven partners, and vendors.
Powering More Than
Value Creation Initiatives
Argonaut approaches each of its investments as a partnership with the seller, and immediately recognized Maestro's strengths in helping its portfolio partners grow their companies' top and bottom lines. Within weeks of launch, the Argonaut operations team had Maestro up and running, using it to craft detailed value creation journeys and to track KPIs tied to investment objectives.
Brian Green
Vice President, Argonaut Private Equity
Maestro is the primary tool that powers our integrated approach to value creation. Maestro allows me to have full visibility into plan objectives and helps me work in conjunction with other leaders at our company without siloes.
Melissa Sopwith
Head of Marketing, PFB Custom Homes Group
With value creation at the core of our approach, we had no choice but to make this software package the heart of our technology roadmap –> PE 2.0
Sander van Woerden
Founding Partner, Lexar Partners
Eager to Learn More?
Download our brochure to learn more about how you can accelerate value creation at your firm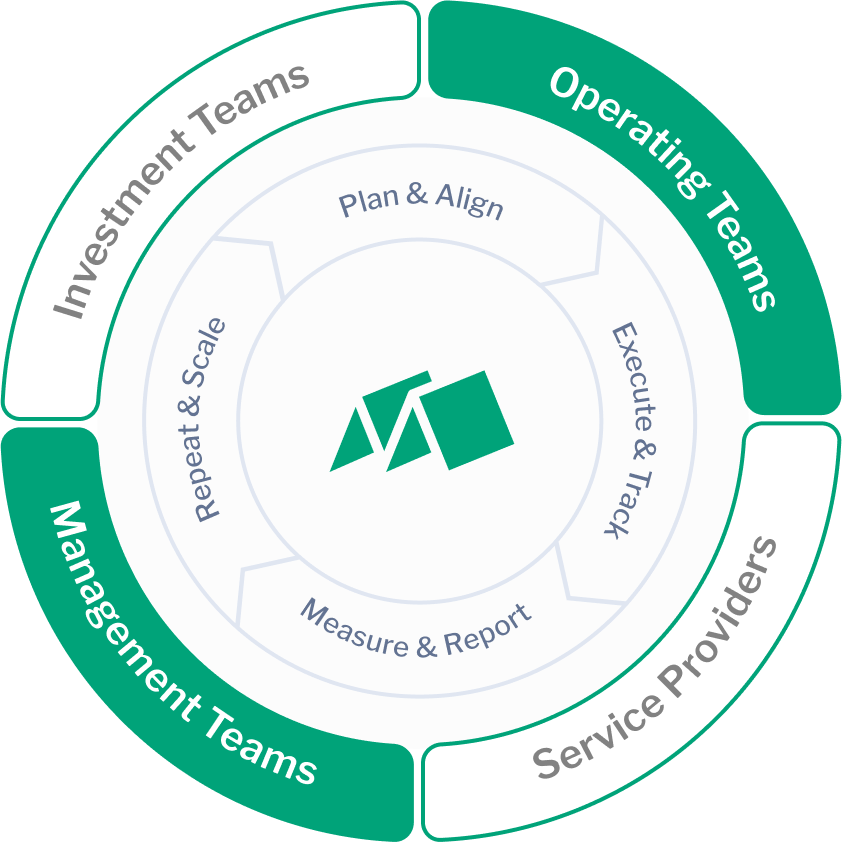 Schedule a
ProDUCT demo
Serving the world's premier private equity firms and their portfolio companies, with offices in New York City and Boston.