Meet THE TEAM
Prasanth Ramanand is Chief Innovation Officer with more than 14 years of experience building and scaling vertical SaaS platforms that have accelerated the digital transformation of their customer base while generating millions of dollars in revenue.

As a product leader, Prasanth drives impact by articulating a clear and compelling product vision and strategy, motivating and scaling teams, building partnerships with key stakeholders, and solving complex problems in ways that delight customers and drive key outcomes.

Most recently, Prasanth led product management for digital marketing and marketplace product offerings at VTS. Prior to that, he served in product & data leadership roles at Wealth-X and LexisNexis. He started his career at Accenture where over the years he wore multiple hats – from software developer to technical product manager.

Prasanth holds a Master's degree in Computer Science from Carnegie Mellon and a MBA from Columbia University.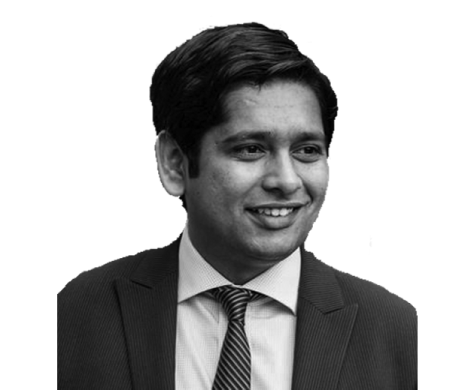 Prasanth Ramanand
Chief Innovation Officer
"Leap, and the net will appear"
– Amy Cuddy
Fun Facts About prasanth
Passionate about mentoring young adults with decisions on higher education, career and financial planning. Over the last 10 years, advised 100+ prospective applicants from 20+ countries to successfully gain admission to top 10 MBA and undergraduate programs
Launched multiple new products scaling revenues from $0 to ~$20M
Finisher- Marine corps Marathon & Half Marathons in NYC, Paris, Brooklyn & Philadelphia
Winner of firm-wide seed fund competition at LexisNexis for new product development
Avid traveller – visited 30+ countries and can't wait to get on an airplane again!