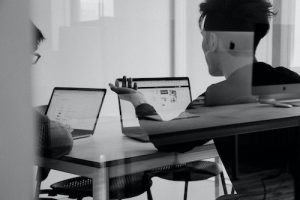 Fireside Chat Recap: Tech Driven Talent Transformation with FFL Partners and Mainsail Partners
06/13/2022
Within PE, it has become widely accepted that talent is a critical leading indicator of the future performance of a portfolio company investment. As a result, Operating Partners focused exclusively on talent strategy and management have become more commonplace across the industry.
In the first installment of Maestro's Fireside Chat series, we sat down with two Human Capital Operating Partners – Ashley Day of FFL Partners and Emily Azevedo of Mainsail Partners – to discuss the state of talent in PE and ruminate as to how technology is transforming talent management, particularly in the wake of the pandemic. Here's a synopsis:
How do you describe the attitude towards talent today at your respective firms and how it has changed in recent years?
Ashley: As one of the earliest adaptors in the industry, we understand that talent is the underlying factor driving value creation. Like everyone else, we're continuing to see the growing criticality of having both strong leadership teams driving the work on a day-in and day-out basis as well as a strong human capital leader within the PE firm.
Emily: If you look across the PE landscape, it's clear that every firm now has the mandate to hire a head of human capital. This is different from when I joined only 6 years ago. Today, nearly every firm has a human capital strategy and a leader focused on it, in some cases two or three. Talent management has become strategic, not just transactional, as exemplified by firms bringing it in-house. It's great to see this continuing to proliferate across the PE landscape.
We know that managing and acquiring talent is a subjective process and a combination of art and science. How do you leverage technology in your talent management efforts?
Emily: While I wouldn't say there's been a drastic shift in terms of the digital tools we use, there has certainly been a change in our behavior towards digital interactions and willingness to make talent judgments without face-to-face connection. Before Covid, we wouldn't have hired someone without physically meeting them. Today, we've developed a comfort around making these decisions in a virtual environment.
Covid has become a catalyst for advancing digitization. Yet, we all agree that talent management is best done in a face-to-face way. How are you balancing the two as we try to return to normalcy?
Ashley: When we're meeting a candidate with whom we haven't had much engagement, in-person interactions are always going to be an important component. We have found workarounds and gained more comfort in recruiting in a virtual environment since Covid, but we always try to get a face-to-face interaction somewhere along the process. In terms of evaluating the performance of management teams, there's so much information you're looking at such as metrics, the ability to thoroughly track KPIs, 360-degree review information, how they're working with other people on the team, and so on. Technology helps to do this more productively.
Emily: For us, references have always been critical and have become even more so when making people decisions in the virtual environment. You can get intangible data by meeting people face-to-face. So, when that option is taken away, references become crucial for collecting the additional data points needed to validate thinking about a candidate.
Do you see these pandemic-inspired changes sticking around as you move forward?
Emily: It would be hard to change the robust referencing process we've initiated since Covid. It's already incorporated into our workflow and is an improvement on what we were doing before. There is certainly a new emphasis on flexibility. Top managers need to be able to work virtually and manage teams in a virtual environment, and this will impact the way we hire moving forward.
Ashley: For us, the ability for leaders to build relationships and manage distributed teams in a hybrid environment, stay connected themselves, and continuously adapt is going to remain a critical competency post-Covid.
While PE encourages their portfolio companies to invest in technology, the industry tends to be slow in making similar investments for themselves. What advice do you have for those continuing to resist?
Ashley: Just as we ask our portfolio companies to invest in the technology that will help improve operations, PE firms need to put the mirror back on themselves and look for areas where technology could help minimize manual input, increase repeatable best practices, etc. In the Operating Partner role, we are usually small teams and there's a lot to do. Anytime you can leverage technology to stop reinventing the wheel, you'll be able to do your job better.
Emily: We embrace technology. I would say we are early adopters of technology and automation. I have seen peers in the space who have been slower to adopt. That is a significant disadvantage for them and, quite honestly, a benefit for us.
Firms are facing increased pressure to enhance diversity and inclusion both within portfolio managements teams and their organizations. What role can human capital Operating Partners play in helping promote DEI practices?
Ashley: As Operating Partners, one of the roles we get to play, and the privileges that we have, is accessing the Board room. We get to be part of the talent strategy conversations at the highest levels. We can, therefore, ensure that topics such as diversity and inclusivity are at the forefront among the senior-most leaders and advisors.
Emily: Operating Partners are in a unique position in having the ability to influence leadership teams and show them what we care about. When we add DEI and other factors to our KPIs and performance measurement practices, it highlights the importance of these issues and sends the message to senior leaders that they should care too.
Learn more about our Fireside Chat participants:
Emily Azevedo, Operating Partner, Mainsail Partners
Emily is an Operating Partner and the Head of Talent. She joined Mainsail in 2016 and works predominantly on portfolio talent needs, including executive recruiting, leadership development, compensation and assessment. Prior to Mainsail, Emily spent 8 years in executive search, most recently at Heidrick & Struggles as an Engagement Manager in the Global Technology & Services Practice focused on executive level placements for Venture Capital and Private Equity backed portfolio companies.
Emily began her career in management consulting, where she engaged on several US-based cross-continental projects in India, China, Hong Kong and Brazil. She moved to São Paulo, Brazil and lived in South America for 5 years working in executive search across a variety of industries. Prior to repatriating back to the US in 2013, Emily served as the Managing Director for the Brazil subsidiary of Altimetrik, an IT multinational consultancy focused on ERP, cloud, and mobile app development. Emily holds a BA in Sociology from the University of Michigan, and an MBA from Ibmec São Paulo in Brazil.
Ashley Day, Operating Partner, FFL Partners
Ashley Day, PhD, joined FFL in 2021. Ashley works closely with FFL's portfolio companies advising them on all aspects of talent management including recruiting, compensation, succession planning, retention, team building, and performance management. Prior to joining FFL, Ashley was Chief Talent Officer for an NYC-based mid-market private equity firm. In this role, Ashley was responsible for the overall strategy for human capital development and talent assessment across the portfolio and at the fund level. Earlier in her career, Ashley was a member of the leadership and succession practice at Russell Reynolds Associates in New York. At Russell Reynolds, Ashley worked on a range of leadership assessment, development, team effectiveness and succession planning assignments for senior executives. Ashley received her Ph.D. / Master of Psychology from the University of Adelaide, Australia.