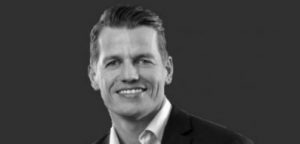 Q&A with Dennis Gmeiner, EMERAM сapital Partners
02/09/2021
EMERAM Capital Partners has been investing in small and medium-sized businesses in Germany, Austria, and Switzerland since 2012. In its continuing efforts to support the growth of its portfolio companies, EMERAM has been increasing its use of digital technologies both for portfolio management operations as well as internal processes. We recently spoke with Dennis Gmeiner, Partner at EMERAM Capital Partners and Maestro client, who explained why his firm is aggressively embracing digitization and how Maestro has been instrumental in enhancing collaboration and communication with portfolio management teams.
Q: Why is it important for the PE industry to embrace digital technology?
Digital technology has touched all our lives in some shape or form and has played a major transformational role in many businesses. PE is no exception. Digital has become a critical differentiator for any sponsor that wants to remain competitive and relevant.
Those who embrace digital technology can reduce holding periods and increase returns while also significantly improving efficiencies early on in the investment cycle when it comes to finding, selecting, and evaluating assets
At EMERAM, we have pursued digital strategies as part of our Business Development Partner approach as we clearly understand its capacity for creating value among our assets, communicating that value to our investors and ensuring value creation activities are both repeatable and scalable.
Q: What, if anything, is holding some back?
Keeping up with the speed of digitization and appropriately assessing which technologies can scale, grow, pivot as needed and deliver maximum value can be a challenge. Also, some organizations fail to manage the cultural changes that accompany digitization across the business or acquire the right capabilities and talent.
Q: Where do you see opportunities for sponsors to expand the use of digital technology across the investment lifecycle?
With digital technology, deal teams can have an augmented level of support when it comes to sourcing and evaluating investment targets while helping to introduce automated processes that will improve the way operating partners work with their portfolio companies and manage stakeholder relationships. Ultimately, digital technology enables a heightened level of transparency and strengthens all relationships within the investment ecosystem – LPs, sponsors, partners, and portfolio teams.
Q: In what area(s) can technology have the greatest impact on PE operations?
The processes for deal sourcing, evaluation, and due diligence today are highly manual, resource-intensive, and costly. Digital technology enables PEs to identify the most promising targets more efficiently and at the right point in time, using data-driven sourcing and intelligent screening.
Technology will never entirely replace the human factor, but it can be leveraged to make processes smarter and improve collaboration both internally and with portfolio teams throughout all phases of the investment lifecycle.
Q: Generally, what role does technology play today in the management of EMERAM's day-to-day business, deal flow, and portfolio operations?
We use technology throughout all stages of our business and see digitization as a core element in our value creation strategy. We have also embarked on a digital transformation journey across various parts of our internal processes. COVID has certainly accelerated our use of technology in our day-to-day operations, in terms of how we interact and collaborate both internally and with our portfolio companies.
Q: What made you seek out a technology platform and why did you select Maestro?
We were highly motivated to adopt a platform that would allow us to enhance the way we work and collaborate with our portfolio companies as well as standardize and professionalize the way we approach portfolio management. Maestro allows us to set up value creation plans, leverage standard playbooks, measure outcomes all while reducing the amount of unstructured information shared in various formats. Ultimately, Maestro offers all capabilities we were looking for in a technology platform.
Q: What has been your experience with Maestro thus far?
Overall, Maestro has helped us run our value creation programs more effectively and measure the key aspects of our strategic priorities in relation to our long-term investment plan. With Maestro, we are now able to manage value creation activities at a single point, access information at once, seamlessly collaborate with management teams, set clear and measurable objectives, reuse predefined playbooks, and assess talent in our portfolio companies. Our portfolio management teams have been very positive about Maestro and adoption has been strong. Additionally, we've enjoyed our working relationship with the Maestro team and, as a charter client, have had the opportunity to influence the product roadmap and stay very close to the latest and newest feature developments.