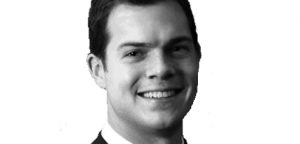 Spotlight on Adam Johnson: Maestro Client Solutions Manager
02/24/2021
WORKING AT MAESTRO
A Q&A with Client Solutions Manager, Adam Johnson

The opportunity to influence a new company's strategic vision and drive product innovation is why Adam Johnson, Maestro's Client Solutions Manager, joined our growing team last year. In our latest Q&A spotlight, learn more about Adam and how Maestro's growth and prospects played a primary role in his decision to come on board.
From the first time I saw it, I found Maestro to be a highly intuitive solution that addresses an industry challenge using technology in a very unique way.
Q: What does a Client Solutions Manager do at Maestro?
A Client Solutions Manager helps to simplify the decision-making process for our prospects by guiding them through the entirety of the sales lifecycle, and by ensuring that Maestro meets their unique needs and requirements. At the heart of every client development discussion, there is a challenge. I work alongside sales and client development teams to get to the heart of that challenge and identify where Maestro can deliver the most value, which ultimately leads to a more seamless and successful implementation, and to happier customers over time.
Q: What factors drove your decision to join Maestro?
In short, it came down to the people, the culture, and the product. Even with the virtual interview process, I found everyone I met to be smart, talented, fun, and charismatic. The team was eager to share and the discussions were open and transparent. I got a great feel for the culture and loved the vibe of the company. As far as the product goes, from the first time I saw it, I found Maestro to be a highly intuitive solution that addresses an industry challenge using technology in a very unique way. Add to that Maestro's backing from significant PE industry leaders and the opportunity to join the company became a no-brainer.
Q: You come to Maestro from a larger company. What attracted you to a company of Maestro's size?
I've always had an entrepreneurial mindset and looked for opportunities to be a self-starter in my previous roles. In Maestro I saw a chance to innovate and impact the future direction of the company. With our flat organizational hierarchy, I have access to senior management and can influence product and market strategy, based on conversations with clients and prospects. Plus, as the first member of the Client Solutions team, I've been able to define and shape the role.
Q: What was it like joining Maestro with everyone working from home?
Starting at a new company while everyone is working remotely was certainly a unique experience. But, the process of onboarding went as smoothly as one could want. From the informal communications and check-ins that started right after the offer to the weekly all-hands meetings and team-building exercises, I have felt very welcome. It helps that there is a tremendous sense of comradery and collaboration across the company.
Q: What excites you about the company's prospects?
I'm excited to see our team grow, which is happening very quickly. I'm looking forward to exploring the different avenues to which we can pivot down the road. I would bet that our product roadmap five years from now will look very different than it does today. I'm also enthused about the constant positive feedback from our clients.
I've been in multiple meetings with clients who love the product and describe Maestro as everything they've been either trying to build themselves or looking for in another application. Hearing all of that has only further validated my decision to be part of this company and its future.
Q: What guidance would you have for a candidate considering a position at Maestro?
Maestro is a small and evolving company. Our employees have their specific job functions, for sure, but also have the opportunity to expand their respective roles and look for ways to contribute across the business. Anyone considering a position needs to have that aforementioned entrepreneurial spirit and be highly self-motivated. You will be empowered and encouraged to speak your mind, offer ideas, and identify new ways to contribute to the growth of the business.