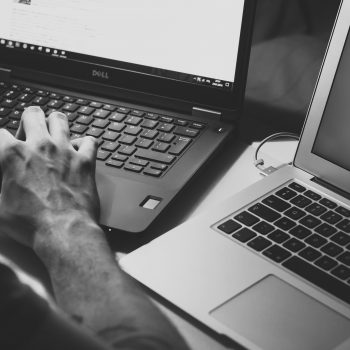 With Record Levels of deal Making Activity, Private Equity Needs Best-in-Class Technology
05/19/2021
If you're in private equity, chances are you've never been busier.
Following the pandemic-induced pause of 2020, investment teams are making up for lost time in 2021, deploying the vast amounts of capital that had been sidelined as the business-paralyzing impacts of Covid took hold.
The numbers tell the story. According to PE Hub, in the first quarter of 2021, deal activity exceeded the similar period last year by more than 116%, with values hitting an all-time record. All of this without the pandemic having fully been vanquished and with teams continuing to work remotely, in so many cases.
With the business landscape beginning to normalize and predictions of a global economic recovery on the horizon, industry forecasters expect the pace of activity to grow even further. As this happens:
Deal Partners will be challenged to source deals and conduct due diligence with greater speed and efficiency, and without compromising quality in their approach.
Operating Partners will be tasked with assessing the needs of new portfolio companies, accelerating the integration of add-ons, and implementing the value creation plan as quickly as possible.
LP Investors will be looking for hard evidence that sponsors are having a direct impact on portfolio company growth.
As the frenzied pace of deal-making continues, the ability of firms to achieve operational excellence, accelerate returns, and meet the expectations of information-hungry LPs will be dependent on technology like never before.
Among many other things, Covid served as a technology inflection point for the industry and a wake-up call of sorts for those who had been slow to embrace it. Upon being ushered into a virtual environment almost overnight, those lacking access to technology found their challenges to continue value creation activities and meet the needs of anxious LPs even more pronounced.
Those that had begun to embrace technology before Covid were in a better position to maintain operations and communications while providing portco management teams with much-craved guidance during the suddenly changed business environment.
An ever-increasing number of firms are embracing technology and taking advantage of solutions purpose-built for PE. But many others continue to rely on manual processes, spreadsheets, traditional email, and the like.
With deal activity having returned with significant velocity, and signals that the economy and private equity markets are likely to strengthen further as we emerge from the pandemic, we've arrived at another, more optimistic inflection point in PE.
Today, firms are busier than ever with money to spend, deal opportunities to pursue and a growing portfolio to guide and advise. It would be easy – perhaps understandable – for firms to deprioritize technology investments and integrations.
This would be a mistake.
Just as PE firms are in the business of "pattern matching" to identify acquisition targets and build portfolios, there is no question that a pattern has emerged as it relates to technology. Those that embrace it and regard it as mission-critical – not simply a luxury – are better positioned at this moment to take advantage of the industry boom. They will also be seen as more attractive to LP investors demanding quantitative and qualitative proof of sponsor impact.
Now is the time for PE to deepen its commitment to providing deal partners, operating partners, and portfolio management teams with access to data-driven technology platforms that can help yield the insights that can be used to make better decisions that ultimately accelerate value creation.
Therefore, now is precisely the time for Maestro, the only collaboration and insights platform built exclusively for the PE industry.
Maestro enables sponsors to tell a compelling story around their impact on value creation – one that resonates with LPs and wins new deals.
By enabling seamless and ongoing collaboration among partners, portfolio company executives, and external consultants, Maestro captures quantitative and qualitative insights that ultimately lead to smarter, value-driven decisions. With customized workflows for due diligence, value creation activity, exit planning, and more, Maestro alleviates the headaches of chasing data across multiple, disparate views, delivering a truly holistic view of portfolio company health in a singular, easily accessible environment.
As deal-making activity accelerates as projected, Maestro is the modern platform PEs need right now to capitalize on buying opportunities, generate value from investments, and showcase results across the ecosystem of partners and investors.
To learn more about Maestro, the collaboration and insights platform for PE, download our brochure or contact us today!