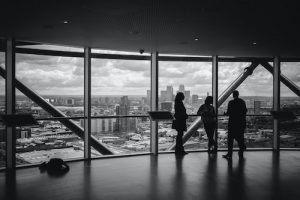 Amid Skyrocketing Inflation, Opportunities for Sponsors to Drive Value Across the Portfolio Are Out There
06/02/2022
Private Equity's unparalleled growth since the Great Recession of 2008 has been fueled in large part by the near-zero rate environment. Buyout firms have benefited from strong macroeconomic tailwinds, low borrowing costs, and investors willing to commit long-term to PE because the opportunity cost has been so low.
Those halcyon days appear to be a thing of the past.
With inflation reaching record heights and warnings of a recession, the Fed has been compelled to take a hawkish stance and has repeatedly signaled its intent to continue raising rates until inflation is brought under control. Increasing rates not only slow investment in the PE sector but can also dramatically impact the progress against portfolio company value creation plans, particularly for companies operating in industries that are most impacted by inflation. For sponsors, the ability to monitor portfolio health and flag problem areas is always important and even more pronounced right now.
But where there is hardship and adversity, there is also opportunity. Forward-looking and engaged sponsors are working with portfolio companies to help them navigate today's challenges and even capitalize. As a specialist in fostering collaboration between sponsors and portfolio companies, we spoke with some of our users to understand where and how that's happening:
Reviewing the Supply Chain:
With the negative inflationary environment certain to impact portfolio supply chains, sponsors and portfolio teams are presented with an opportunity to collaboratively audit and assess the supply chain and explore what changes can and should be made to increase efficiency and manage costs. Are offshore savings still offsetting risk? Can bringing suppliers onshore or even insourcing via acquisition help increase supply chain efficiency? In addition to decreasing supply chain risk, Operating Partners taking this approach can institute changes that also meet the increasing demands related to ESG impact, such as building products in ways that are healthier for the environment.
Revisiting Pricing
According to one operating partner, "there's never been a better reason to increase price." As inflation dominates headlines, consumers are being hit with price increases from gasoline to streaming services and just about everything they touch. The result is a reality where higher prices have simply become not only palatable but expected among consumers. For this reason, it is a great time for sponsors and portfolio companies to carefully test drive new pricing models, implement the increases they might have been hesitant to pursue in the past, and equip sales teams with the needed training to further accelerate revenue growth.
Recommitting to Talent Investment
The cost of a gallon of gas, a carton of eggs, and a quart of milk have gone up. So too have employee wages. Despite the foreboding economic headlines, unemployment remains at record lows. Employees have the upper hand, and they know it. They are holding employers over a barrel when it comes to salary and issues related to work-life balance. In the battle for talent, one company's retention challenge is another's recruiting opportunity. Simply stated, now is not the time to skimp on talent. Sponsors should ensure their portfolio companies are not only continuing to assess talent on an ongoing basis but are not using these dire times as a reason to shy away from vigorously competing for talent and making the necessary investments required to attract and retain today's selective and demanding employees.
Rededicating to Value Creative Strategies
More modern and progressive PE sponsors already understand the importance of engaging proactively with portfolio management teams and implementing the operational, financial, and talent-related changes needed to create value. Yet, some continue to rely too heavily on multiple expansion, once the primary driver of buyout returns. Even in better times, investors frowned upon buyout firms relying on multiple expansion as a strategy for growth. Now, with interest rates threatening to deteriorate asset value, sponsors should finally shift away from the multiple expansion approach and (re)dedicate themselves to instituting true value creation strategies across the portfolio, working closely with portfolio management teams to identify opportunities for growth.
Here's the bottom line: today's tumultuous economic times require closer alignment and more consistent engagement between sponsors and portfolio companies, no matter whether any of the strategies outlined above are implemented or not. Sponsors should be gathering and analyzing information regularly and communicating with portfolio teams to not only power through these ominous times but pursue opportunities to thrive during them.