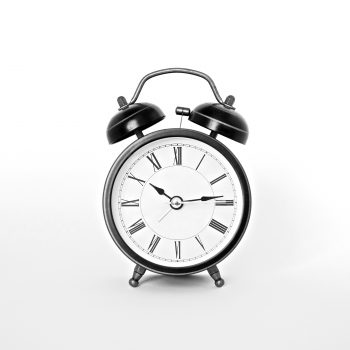 Digitizing Due Diligence: Pe's wake-up call is here
12/08/2020
as seen in: pe hub
— By Omar Divina, Maestro CEO, and Amy Newlan, Maestro SVP
While we don't have any data to prove it, it's probably safe to assume that most people don't banter much about due diligence. As important as it is, the topic usually doesn't come up in casual conversation around the water cooler or at dinner parties, when we used to have dinner parties.

This article was featured in PE Hub in December, 2020
But as the world continues to modernize, digitize, and innovate, due diligence remains stuck in a time warp of inefficiency.
We know that PE, as an industry, has been slow to embrace technology. This is well documented.
However, the reality that PE is becoming increasingly focused on speed and efficiency has prompted even the most intractable firms to acknowledge the crucial role of technology. More PE firms are behaving like operating companies and, with greater frequency, are using software platforms to manage portfolio operations and track the effectiveness of value creation initiatives.
Yet, due diligence remains an outlying laggard.
For many firms, diligence still means a giant Excel file containing a litany of documents and checklists of tasks and responsibilities that were manually compiled and emailed back and forth multiple times among a variety of stakeholders including, but not limited to, partners, lawyers, bankers, buyers, and sellers.
The process is stale and inefficient. There is an absence of anything resembling real-time collaboration. It is difficult to understand the current status of anything at all. There is little consistency in the process and also a strong chance that security is deficient.
It's time to digitize diligence, once and for all. And there's no better time to do it, with deal competition intensifying in the final weeks of this forgettable year.
In the most basic of terms, digitized diligence helps firms move faster and get more deals done by aligning everyone involved in the process around specific goals and outcomes.
Digitized diligence improves the quality of intelligence, as technology platforms make it easier to create and replicate processes for analyzing targets and ensure that you are adding truly great companies to the portfolio.
Digitized diligence is the on-ramp to expeditious implementation of the value creation plan, as operating partners can access key learnings housed in a shareable format and spend less time planning and more time executing, once the deal is done.
Finally, firms that digitize diligence are more attractive to LPs, who want to see modern, operations-enabling technology in use as a baseline for any investment.
And now an obligatory word about COVID.
Yes, the pandemic has accelerated digitalization in PE, as it has in many industries. But the phenomenon of the remote and distributed workforce was emerging long before the pandemic arrived. And studies suggest it's here to stay. As matter of fact, 80% of full-time workers expect to work from home at least three times a week after COVID restrictions are lifted.
By facilitating collaboration among physically disparate workers, digitized diligence will help PE navigate the future of work long after the pandemic is gone. It will ultimately help firms recruit better people, become more competitive, win more deals, and enhance the quality of the portfolio.
PE was shut down for a time in 2020. According to Pitchbook, deal activity dropped from 3,000 in Q1 to 928 in March and April combined as the pandemic took hold. But deal flow has steadily returned and the pressure to deploy the nearly $740 billion in dry powder (as of Q2 2019) is intense. COVID-compliant management team meetings are even happening again. Diligence teams are as busy as they've ever been – it's time to do it better.