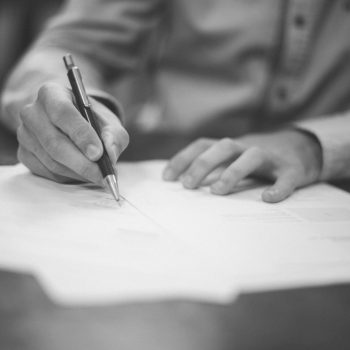 Maestro Secures $7.2M in series A Led By S&P Global Market Intelligence
11/10/2020
Maestro Secures $7.2M in Series A to Grow Portfolio Management Platform Built for Private Equity
Funding Round Led by Market Data Specialist, S&P and Founding Shareholder, Accordion
NEW YORK — November 10, 2020 — Maestro, the software business focused on maximizing value in private equity-backed companies, today announced that it has completed a $7.2 million Series A round of financing led by S&P Global Market Intelligence. The funding round also includes participation from a consortium of partners from the world's leading and largest private equity firms, as well as from Accordion, the private equity-focused financial consulting and technology firm that incubated Maestro and remains its largest shareholder.
Formally launched in 2019, Maestro provides PE firms with a tech-enabled approach to value creation and a more strategic, institutionalized, and collaborative way to manage investments from diligence through exit. Maestro will leverage the capital infusion to further scale the company; investing in a targeted and robust talent acquisition strategy focused on adding Enterprise SaaS product leadership, sales and client success professionals, and continuing to build upon its strong engineering team. These talent additions will help solidify the infrastructure to meet Maestro's ambitious growth plans.
"Sponsors have always needed close alignment with portfolio companies. Maintaining visibility into value creation initiatives has always been critical, and the need for sophisticated collaboration along with the ability to measurably demonstrate impact is even more pronounced in today's COVID economy,"
Omar Divina, Maestro's recently named CEO.
"We plan to further capitalize on that demand, using the funding to accelerate growth, while leveraging the relationship with S&P to provide our clients with more enriched data and insights­­ from which to make informed decisions. We are excited to work with our team of strategic investors to realize our vision of making Maestro the go-to PE platform for value creation and portfolio management."
Omar Divina, Maestro's recently named CEO.
In addition to 45% quarter-over-quarter revenue growth, Maestro continues to expand the composition of its customer base from mid-market firms and their portfolio companies to larger fund sponsors, including a number of mega-funds. Many recent clients have signed on for multi-year contractual commitments and extensions. The company expects demand to increase even further in Q4, corresponding with accelerated deal activity.
"This is more than an inflection point for Maestro; it's a major turning point for the industry"
Nick Leopard, Accordion CEO and Maestro Co-Founder
"Maestro's growth has been a reflection of PE's maturation and LPs' focus on firms' digital strategies, both of which have made the platform a critical solution for portfolio management and a competitive necessity for fundraising. But, Maestro is more than a response to industry change, it's a propelling force. The addition of S&P as a strategic investor presents a tremendous opportunity for Maestro to serve not only as a critical collaboration tool, but equally, as a transformative single source of truth for data-informed insights to drive portfolio value creation."
Nick Leopard, Accordion CEO and Maestro Co-Founder.