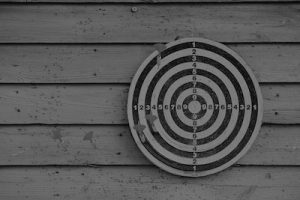 Maestro's Half-Year Marked by Significant Revenue & Client Growth & Increased Engagement of Its PE Value Creation Platform
07/28/2022
First half of 2022 featured the addition of several new private equity sponsors, a dramatic increase in revenue, and continued growth in value creation plan management activity
New York, NY – July 28, 2022 – Maestro, the value creation platform for the private equity industry, today announced that, in the first half of 2022, the company experienced a more than 30% growth in the total number of PE sponsors using the platform. The total number of value creation plans being managed digitally on Maestro also increased by 38%, as compared to the same period during the prior year. Additionally, Maestro's revenue more than tripled from the first to the second quarter.
From emerging managers to lower and middle market funds, Maestro is gaining traction and adoption from across the PE spectrum. New clients include Argonaut Private Equity, Broad Sky Partners, Marblegate Asset Management, and Plexus Capital. Additionally, Argonaut Private Equity expanded its use of Maestro to the entirety of its portfolio following the successful initial deployment of the platform.
"Argonaut approaches each of its investments as a partnership with the seller, and immediately recognized Maestro's strengths in helping its portfolio partners grow their companies' top and bottom lines."
Brian Green, Vice President, Argonaut Private Equity
"Within weeks of launch, the Argonaut operations team had Maestro up and running, using it to craft detailed value creation journeys and to track KPIs tied to investment objectives."
Brian Green, Vice President, Argonaut Private Equity
Built exclusively for funds and PE-backed companies, Maestro helps sponsors within all segments of the PE industry plan, execute, and track measurable value creation activities across all investments, enhancing collaboration, alignment, and accountability among all stakeholders.
"Private equity funds understand that, in today's environment, driving portfolio growth requires a proactive and consistently engaged approach to value creation."
Prasanth Ramanand, Maestro's Chief Innovation Officer.
"The results from our first half demonstrate the continued enthusiasm for Maestro and a recognition among PE industry leaders of Maestro's ability to enable sponsors and their portfolio companies to work collaboratively, efficiently, and effectively to execute the value creation plan."
Prasanth Ramanand, Maestro's Chief Innovation Officer.
Maestro continues to introduce new features and capabilities to help sponsors drive operational and financial improvement throughout the portfolio. The company is preparing to launch the next-generation version of the platform later this year.
About Maestro:
Maestro is the value creation platform designed exclusively for the Private Equity industry. Founded by Accordion, the PE-focused financial consulting and technology firm, and backed by S&P Global Market Intelligence, Maestro helps PE sponsors modernize their operations and maximize value creation in private equity–backed companies through enhanced portfolio management and increased collaboration with all stakeholders. The Maestro platform serves as an essential solution for the private equity industry – from diligence to exit. For more information, please visit: https://maestro.goat-digital.com/
Media Contact:
Greg Kalish
GKC for Maestro
gkalish@gkcomms.com