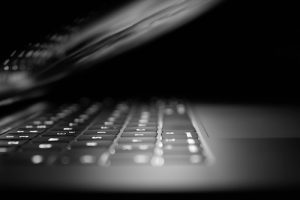 Private Equity Emerging Managers Choose Maestro to Establish a Modern, Technology-Enabled Operating Model from Day One
09/21/2021
Collaboration and insights platform purpose-built for PE helping new and emerging funds, including Arcspring and North Star Capital Investors, create and showcase a differentiated approach to operations and value creation
NEW YORK — September 21, 2021 — Maestro, the collaboration and insights platform built for the PE industry, today announced the launch of a practice area focused on meeting the unique technology needs of emerging managers, including first time funds. As these sponsors seek to compete in today's hyperactive deal-making environment, many are turning to Maestro, the singular insights and collaboration platform purpose built for PE firms, to establish a modern and tech-enabled approach to managing portfolio operations and all phases of the PE lifecycle in order to showcase their impact to existing and prospective investors.
To date, several first time funds and emerging managers, such as Arcspring and North Star Capital Investors, have implemented Maestro to enhance reporting and operational functions across partner, deal, and portfolio company management teams.
"As our portfolio has expanded, Maestro has allowed us to establish a centralized repository for all portfolio operations while enhancing collaboration between our partners and portfolio management teams"
Duncan Angove, Co-Founder and Managing Partner at Arcspring
"Maestro supports our data-driven approach to portfolio management and value creation, and has been an indispensable platform as we continue to scale our fund"
Duncan Angove, Co-Founder and Managing Partner at Arcspring
Private Equity sponsors use Maestro to build playbooks and drive a technology-enabled operating model across all activities, from diligence to exit. The platform enables early funds to stay on track while preserving precious resources and keeping teams lean. Funds will realize even more value as they grow their portfolios and expand their use of Maestro over time.
"Maestro is invaluable in allowing us to establish a consistent approach across fundraising, investing, and value creation processes"
Nicholas Cafferillo, Managing Partner at North Star Capital Investors

"As we continue to scale, the flexible nature of the platform and the breadth of PE-specific features enables us to more efficiently grow our portfolio, help our companies transform their businesses, track and monitor the progress of value creation activities, and demonstrate the impact of our strategies and efforts to LPs."
Nicholas Cafferillo, Managing Partner at North Star Capital Investors
In addition to attracting investment, Maestro helps funds win competitive deals as managers demonstrate their partnership approach and expertise to prospective portfolio executive teams and showcase how the platform can enhance collaboration and accelerate growth.
"Every sponsor needs to demonstrate to discerning LPs that they have the right strategy, model, and plan to positively impact value creation"
said Omar Divina, CEO of Maestro
"Maestro helps new managers establish consistent, efficient, and repeatable operational and investing processes from the start, enabling them to distinguish themselves in today's competitive PE market and attract interest from a broader range of potential investors"
said Omar Divina, CEO of Maestro
To learn more or to schedule a demo, email hello@go-maestro.com.
About Maestro
Maestro is a SaaS collaboration and insights platform built exclusively for the private equity industry. Founded by Accordion, the PE-focused financial consulting and technology firm, and backed by S&P Global Market Intelligence, Maestro helps PE sponsors modernize their operations and maximize value creation in private equity-backed companies through enhanced portfolio management and increased collaboration with all stakeholders. To date, more than 400+ PE-backed companies have used Maestro to collaborate on more than 19,000+ value creation initiatives and execute more than 400+ talent assessments. With features that empower insights and data-driven decision-making, and enable the codification of best practices, the Maestro platform serves as an essential solution for the private equity industry – from diligence to exit.