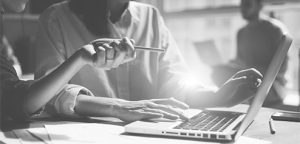 New Feature Alert: Maestro Launches Insights
09/30/2020
PRESS RELEASE

MAESTRO EXPANDS VALUE CREATION PLATFORM FOR PRIVATE EQUITY WITH INTRODUCTION OF INSIGHTS

Insights converts data into intelligent, actionable analytics helping senior PE partners track portfolio health and accelerate deal performance.

NEW YORK — December 15, 2020 — Maestro, the software business focused on maximizing value in private equity-backed companies, today announced the launch of Insights to provide private equity leadership with immediate, real-time visibility into the health of their portfolio and impact of value creation efforts. Insights expands the capabilities of the company's private equity collaboration and value creation platform by leveraging operational data captured by and entered into the platform to automatically generate data-driven insights and analytics, presented in an easily digestible dashboard for senior operating partners.
"With Insights, Maestro continues its maturation from workflow and collaboration features to a robust intelligent analytics platform that senior partners can use to make smarter and more impactful decisions"
said Omar Divina, Maestro CEO
"With its unique set of operational metrics and KPIs, Maestro becomes the only SaaS product in private equity capable of providing leading indicators of portfolio health, enabling sponsors to extract actionable insights from data and to drive the most impactful value creation activities."
Insights responds directly to the needs of those responsible for the oversight of the broader portfolio. By extrapolating quantitative and qualitative data housed within the platform, Insights compares and contrasts the performance of individual portfolio companies, tracks progress against financial goals, showcases how and where resources are being allocated and utilized, and identifies any hot spots or outliers in the portfolio, triggering earlier course correction measures.
"Existing dashboard-type solutions are useful for tracking past activity but fail to offer much in the way of actionable, forward-looking insights," said Divina. "Insights is a fresh and modern solution that will help our clients more easily convert data into actions, driving key decisions that accelerate value creation."
"We love the view and the ability to see across the portfolio", "This forces people to make decisions on what is truly important."
said Scott Phillips, Director of Portfolio Operations, ORIX Capital Partners
Insights is currently available to all Maestro clients.