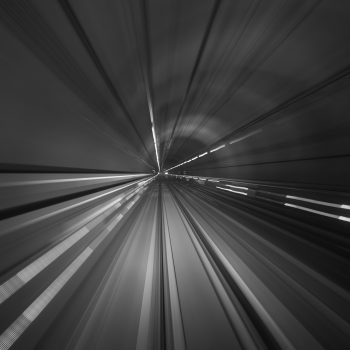 The Era of Proactive & Structured Value Creation Planning Has Arrived
10/06/2022
Not long ago, operational value creation in PE was the domain of the more innovative sponsors that sought to differentiate themselves to deal targets and investors. While these forward-thinking sponsors adopted this new model, others remained content with returns generated from financial engineering and buy-and-hold strategies, a byproduct of the global economic prosperity that seemed to have no end.
Today, the environment has changed drastically. Economic challenges and foreboding forecasts of prolonged inflation, sky-high interest rates, and a possible recession mean, among other things, that sitting on an investment and waiting for it to naturally accrue value is a fool's errand. So, with much increased frequency, and in some cases a palpable sense of urgency, sponsors are proactively attempting to drive operational improvements that will accelerate and, ideally, maximize returns.
As funds have deployed value-creation strategies, typically in a fragmented and haphazard fashion, they come to recognize that establishing a consistent standard operating procedure is a challenge. First, portfolio sizes have grown exponentially following years of breakneck pace dealmaking. As a result, developing and executing new and unique plans for each new investment has become inefficient and time consuming. Second, building alignment, establishing ownership, and achieving true collaboration across disparate teams in multiple organizations in the sponsor–portfolio company dynamic has proven to be no easy task.
As PE firms embrace value creation with greater velocity, the need to successfully establish linear, consistent processes that can be replicated across the portfolio within similar context has grown more pronounced. Furthermore, Operating Partners must be able to demonstrate impact and showcase outcomes in a manner that can be easily seen and understood by stakeholders with skin in the game.
In recognition of this reality in PE, Maestro has evolved to become the truly indispensable companion to sponsors seeking to institutionalize value creation processes and practices and execute with efficiency and precision across the portfolio.
With the recent launch of its enhanced platform, Maestro can now accompany private equity firms and their portfolio companies through the entire value-creation journey – from the earliest planning phases to execution, measurement, and reporting. Maestro provides a structured approach to defining the plan, from the high-level vision to the last-mile execution, and captures and houses all institutional knowledge, enabling operating teams to access past plans and deploy successful initiatives without starting from scratch each time.
At its core, the highlighted platform improvements include:
End-to-end workflows that make it easy for any user, no matter their level of proficiency, to feed in historical plan and financial data or begin planning and executing a new plan
Generation of automated, actionable insights, that allow teams to understand more clearly how executed initiatives are impacting performance and intervene to address problem areas at a much earlier point
Ability to create status and progress reports with a single click, populating presentation documents and progress reports with OKRs, KPIs, and other commonly used strategy execution frameworks
Deeper integration with a broader range of data sources and complementary applications like NetSuite, Salesforce, HubSpot, Jira, Monday, Asana, and Slack – to name a few – eliminating duplicate data entry and enabling greater visibility for stakeholders
Alongside the deeper functionality and new features of the platform, Maestro's holistic and rigorous taxonomy for value creation planning and execution enables the platform to build a knowledge base for its PE sponsor users that can be utilized to determine the best value-creation strategies for any specific context, identify the best teams for a particular execution need, and repeat success. Finally, Maestro understands and accounts for the multidimensional collaboration needs unique to PE. The new platform is built to be used by multiple teams across companies with the layer of privacy protections needed to manage access appropriately.
Value creation is no longer a "nice-to-have" for sponsors – it is a critical competitive necessity. With Maestro, sponsors can have a concerted and consistent approach that ultimately accelerates growth to the delight of all stakeholders and potential new investors.
To learn how Maestro can help you accelerate value creation at your firm, download our brochure or contact us today!