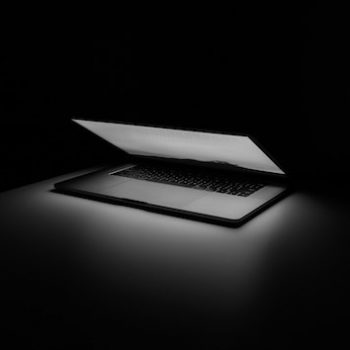 Maestro Debuts Enhanced Version of Its PE Value Creation Platform with Improved Workflows, Data Integration & Insights
09/02/2022
With feedback from hundreds of existing sponsor and portfolio company users, Maestro launches new intuitive design and features to support the entirety of the value creation journey from planning to execution
New York, NY – September 7, 2022 – Maestro, the value creation platform for the private equity industry, today unveiled a range of new features and workflow improvements intended to meet the evolving needs of PE sponsors that, with increased frequency and urgency, are implementing value creation strategies across their portfolios.
With a focus on helping investors and management teams more effectively plan, execute, measure, report, and repeat value creation initiatives, Maestro now delivers simplified workflows, enhanced data integrations, and seamless alignment with all commonly used strategy execution and deployment frameworks (Hoshin Kanri, OKR, OGSM, etc.). In a singular view, PE sponsors can access the actionable insights needed to streamline operational activity, flag outliers in need of attention, and ultimately produce the outcomes leading to better returns.
Launched in 2019, Maestro is currently used by more than 45 private equity sponsors and over 500 portfolio companies.
"With macroeconomic conditions changing rapidly, PE funds understand now more than ever that delivering against the investment thesis, driving higher multiples, and generating returns for their investors means taking a more active approach to value creation," said Prasanth Ramanand, Maestro's Chief Innovation Officer. "With feedback from our users and a greater understanding as to how PE sponsors are engaging and benefiting from their experiences with our platform, we've evolved Maestro to become a next-generation value creation companion, accompanying sponsors and portfolio companies on their value creation journey and bridging the strategy and execution gap."
The core platform improvements can be found across the following pillars:
Workflow Improvements: Maestro now offers all users an intuitive, end-to-end framework that begins at the initial planning stages and continues throughout each phase of the value creation journey. Sponsors can capture the plan in a more holistic and structured way, improving alignment, collaboration, and ownership, ultimately enabling more effective downstream execution.
Expanded Data Collection and Integrations: Maestro now seamlessly integrates with a wide range of data sources and relevant complementary applications, including NetSuite, Salesforce, HubSpot, Slack, Asana, Monday.com, and more. All data related to the value creation plan can be housed in a centralized location, improving visibility for stakeholders, increasing productivity, and allowing for more informed decision-making.
Actionable Insights: By bringing a range of multidimensional data into one location, sponsors now can have a better understanding of how strategies are getting executed, which metrics are moving the needle, where bottlenecks reside across teams, and what interventions are needed across the entire portfolio. Insights can be easily converted into reportable formats for board and stakeholder meetings with just one click.
For a demonstration of the enhanced version of Maestro, please contact hello@go-maestro.com.
About Maestro
Maestro is the value creation platform designed exclusively for the Private Equity industry. Founded by Accordion, the PE-focused financial consulting and technology firm, and backed by S&P Global Market Intelligence, Maestro helps PE sponsors modernize their operations and maximize value creation in private equity–backed companies through enhanced portfolio management and increased collaboration with all stakeholders. The Maestro platform serves as an essential solution for the private equity industry – from diligence to exit. For more information, please visit: https://maestro.goat-digital.com/.
Media Contact
Greg Kalish
GKC for Maestro
gkalish@gkcomms.com