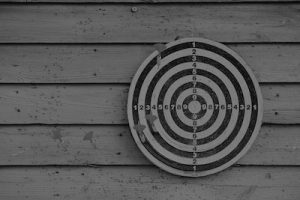 New Survey Finds that Many Private Equity Operating Partners are Failing to Measure Impact, Missing Opportunities to Showcase Contributions
11/18/2021
Most fail to measure the results of operational-enhancing initiatives they implement across the portfolio and therefore struggle to demonstrate tangible outcomes
NEW YORK — November 18, 2021 —A survey of senior Private Equity professionals commissioned by Maestro, the collaboration and insights platform built for the PE industry, found that Operating Partners are not fully capturing and measuring the impact of their operational enhancement efforts with portfolio management teams. As a result, they are missing opportunities to showcase the results of their value creation efforts to deal partners, portfolio management teams, and investors, all of which can negatively impact the sponsor's ability to win deals and raise new funds.
The survey, conducted by Wakefield Research, posed a series of questions to Operating Partners to gauge their views and sentiments on the current state of reporting, measurement, and use of technology in PE. Among the noteworthy findings:
A strong majority (86%) of Operating Partners feel there is "room for improvement" in how they measure and communicate results
More than half (52%) either do not use data-driven approaches to measure the impact of their operational efforts or simply don't measure at all
62% of Operating Partners find it difficult to demonstrate tangible outcomes
Click here for a graphical representation of all the key survey findings.
"Operating Partners play a crucial role in driving the strategic and operational improvements across the portfolio that lead to accelerated value creation and higher returns for investors," said Omar Divina, CEO of Maestro.
"The ability to measure, report on, and ultimately tell a compelling story around their contributions is critical to a sponsor's effectiveness. With platforms like Maestro, Operating Partners can capture data, track progress against KPIs, replicate successful initiatives across investments, and formalize a consistent and highly visible approach to measuring outcomes and showcasing impact."
Designed and built with the specific needs of private equity professionals in mind, Maestro empowers Operating Partners to more effectively track the status of initiatives, see progress against individual portfolio company KPIs in real-time, and easily create detailed reports for all stakeholders.
"Maestro improves the performance, efficiency, and outcomes across all stages of the PE of the lifecycle – from diligence through the investment period to exit. For Operating Partners, Maestro establishes a modernized approach that ensures that all stakeholders understand where and how they contributed to driving value," Divina continued.
About Maestro
Maestro is a SaaS collaboration and insights platform built exclusively for the private equity industry. Founded by Accordion, the PE-focused financial consulting and technology firm, and backed by S&P Global Market Intelligence, Maestro helps PE sponsors modernize their operations and maximize value creation in private equity-backed companies through enhanced portfolio management and increased collaboration with all stakeholders. To date, more than 400+ PE-backed companies have used Maestro to collaborate on more than 19,000+ value creation initiatives and execute more than 400+ talent assessments. With features that empower insights and data-driven decision-making, and enable the codification of best practices, the Maestro platform serves as an essential solution for the private equity industry – from diligence to exit.