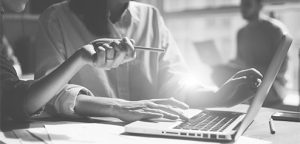 MAESTRO, THE PRIVATE EQUITY INDUSTRY'S COLLABORATION AND INSIGHTS PLATFORM, Unveils New and Expanded Features Amid Today's Frenzied Deal-Making Environment
06/15/2021
Enhanced PE-focused SaaS platform available now for sponsors eager to pursue new deals, achieve operational excellence, accelerate value creation and demonstrate impact
NEW YORK — June 15, 2021 — With private equity deal-making activity reaching record heights, Maestro, the collaboration and insights platform built for the PE industry, today launched a series of new and expanded features to help sponsors accelerate value creation while fundamentally modernizing and transforming their business operations. The next generation of updates and enhancements allows private equity professionals to track portfolio health in real time, drive operational enhancements across both their own business and the portfolio, and elevate fundraising success by showcasing impact to LPs.
"In today's PE environment, sponsors face intense competition for deals, sky-high valuations, outsized expectations from investors, and, as a result, less margin for error"
Omar Divina, CEO of Maestro.
"In expanding and evolving the capabilities of the platform, Maestro now offers even greater value to sponsors who understand that the road to higher returns is directly connected to operational excellence, continuous collaboration among internal and external stakeholders, and access to the insights and data that drive smarter, value-driven business decisions"
Omar Divina, CEO of Maestro.
Maestro enables investors, portfolio teams, and service providers to view and share information in a centralized, accessible environment, facilitating more effective business decision-making from due diligence to exit. With a range of improved and expanded features now available, sponsors can gain additional value from Maestro by:
Tracking, measuring, attributing, and showcasing the value-creation story by linking financial outcomes to actionable, value-creation initiatives in real time
Automatically exporting data and insights into customizable and editable Excel or PowerPoint formats for presentation to partners and investors
More easily importing relevant financial and operational data from portfolio management teams
Digesting data and converting insights into actions, helping teams visualize financial and operational KPIs in real time via Microsoft Power BI dashboards
"Today, Maestro is the singular PE technology platform sponsors can use to tackle and take full advantage of the opportunities in today's PE environment"
Prasanth Ramanand, Vice President of Product, Maestro
With a renewed emphasis on data, measurement, tracking and showcasing impact, sponsors can now more deeply rely on the power and breadth of Maestro throughout all PE processes and operations to achieve operating alpha and ultimately generate improved financial results."
Prasanth Ramanand, Vice President of Product, Maestro
About Maestro
Maestro is a SaaS collaboration and insights platform built exclusively for the private equity industry. Founded by Accordion, the PE-focused financial consulting and technology firm, and backed by S&P Global Market Intelligence, Maestro helps PE sponsors modernize their operations and maximize value creation in private equity-backed companies through enhanced portfolio management and increased collaboration with all stakeholders. To date, more than 250 PE-backed companies have used Maestro to collaborate on more than 10,000 value creation initiatives and execute more than 400 talent assessments. With features that empower insights and data-driven decision-making, and enable the codification of best practices, the Maestro platform serves as an essential solution for the private equity industry – from diligence to exit.